Alternative Education for Non-traditional Students in Canada
There are alternative forms of education for non-traditional students such as returning, part-time, and older students. Some programs are designed for high school students while others target adults and Aboriginal students. Portable classrooms are also used to reach a larger number of students.
Non-traditional Students
Non-traditional learners are students who have dependents, are financially independent to some extent, attend part-time, or are single parents. Some students are caregivers while others work full-time. Mature or adult learners and GED recipients are also in this category. Non-traditional students are also persons who are working 35+ hours a week. Students with dependents such as siblings, elder parents, and sick family members are considered non-traditional. Some experts also categorize them as highly, moderately, and minimally non-traditional. The majority of students are individuals belonging to ethnic or racial minorities, women, and persons who have less educated guardians or parents. Some students are forced to delay enrollment due to part-time or full-time job placement.
There are different forms of non-traditional education, including credits for audio courses, by correspondence, and from summer-only, evening, and weekend schools. Other forms include credits for private or intensive studies, passing examinations, and work done at home.
Curriculum and Funding Opportunities
The curriculum often includes core subjects such as English, Social Studies, Math, and Science. The courses are offered under different programs and in Adult Education Centres. In many cases, the goal is a high school diploma (secondary school completion). The courses and curriculum are modified to respond to the education level and skills of students. Some universities also focus their efforts on Aboriginal students who often apply in their late 20s. However, attracting non-traditional students also means modifying the curriculum to offer more evening courses and e-learning programs. Grants and scholarships also help students who are working full-time and raising children. The goal is to help older students to achieve their potential and earn a degree. Funds are offered to different target groups, including students from low-income families and inner-city areas, war-affected young persons, refugees, residents, and Aboriginals. The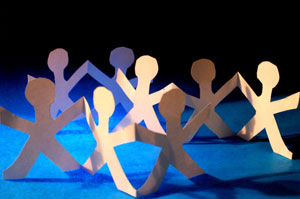 Opportunity Fund, which was established by the
University of Winnipeg
, is a good example. Funds are offered to students who demonstrate financial need. Likely applicants are first generation Canadians, individuals with disabilities, low-income students, and adult and Aboriginal students. Funds are offered to students in undergraduate programs to help them with their tuition fees. There are scholarships for adult learners, women, and mothers of minor children.
Related Articles:
Types of Schools in Canada and Benefits They Offer
How to Become a Teacher in Canada
Alternative Schools for Young Children
There are alternative schools and projects that combine learning outside the classroom and classroom instruction. The goal is to teach students to apply critical thinking skills and solve problems in a creative way. The Whole Child School is one example. Other projects emphasize community activism, family engagement, and social justice. The da Vinci School offers a program that combines different disciplines, from music and arts to math, language, and literature. This approach emphasizes the importance of proper gross motor development, practical life skills, and cognition. As a rule, non-traditional education focuses on the unique ways of learning, skills, and requirements of students. The emphasis is on personalized learning experience and attention.
Policies
While there are alternative schools and approaches, each province and territory has its own legislation, policies, objectives, and strategies relating to young students and adult learning. Ultimately, the goal is to outline effective and comprehensive learning strategies. Each province offers funding opportunities for adult literacy and education. Most provinces and territories offer programs and courses in both English and French. Some jurisdictions offer English only courses.
Homeschooling
While homeschooling is less popular in Canada than in the United States, reports show that some 60,000 students are removed from the system and home schooled by their parents or guardians. This is also known as intensive parenting. The main benefits are convenience, flexibility, and personalized attention. Some children are also homeschooled for family or religious reasons. The goal is to help students to overcome their weaknesses and achieve their full learning potential. Homeschooling is legal in Canada unless the parent or guardian is unable to provide adequate instruction.