Canadian Movies as a Contribution to the Global Entertainment Industry
The Canadian movie industry is nicknamed Hollywood North, with major centers such as Vancouver, British Columbia and Toronto, Ontario.
Film Production Companies
There are many Canadian film production companies that produce movies and primetime broadcast programming. Among them are Force Four Entertainment, Pope Productions, Automatic Vaudeville Studios, the Science North Production Team, and others. Productions include non-fiction, television series, films, and other projects. Canadian film production companies work with studios such as 20th Century Fox, New Line Cinema, Walt Disney Pictures, and Warner Bros. The largest television and film production complex in Canada, Pinewood Toronto Studios houses stages and purpose-built stages and other facilities for international and Canadian productions. Pinewood Toronto Studios supports different green initiatives, including nighttime irrigation, recycling, and automated cooling and heating systems. Film production companies also specialize in watermark advertising, exhibit props, parade floats, commercials, life events, and more.
Canadian Movies, History and Present
Production companies have many successful projects on their list – "Snowmen", "Transporter: The Series", "Broken Trail", "Durham County", "American Venus", "The Final Storm", and many others. There are Canadian movies and TV series in different genres, including comedies, dramas, thrillers, fantasy, action and horror, and others. Canadian movies of all times include "Nobody Waved Goodbye", "I've Heard the Mermaids Singing", and "Dead Ringers". Canada has made contribution to the global entertainment industry despite problems such as more limited options for distribution and access to capital. The Hollywood monopoly forced many countries, including Canada, to protect their domestic movie industries during the 20th century. Quota quickies were produced during the 30s and 40s by several Canadian companies. Movie production companies were founded across Canada, in cities such as Toronto, Montreal, and Calgary. Kenneth Bishop produced the most quota quickies.
Related
http://www.forcefour.com/
http://popeproductions.ca/
http://www.canadafaq.ca/top+canadian+actors/
The authorities in Alberta, Quebec, and Ontario also made steps toward introducing quotas but they were unsuccessful.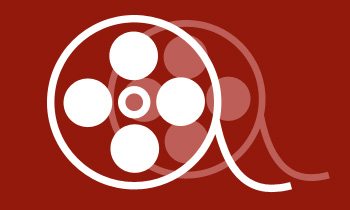 The National Film Board, which was established in 1939, produced many world-class movies, including experimental films, animation, and documentaries. Many world-class movies were produced during the 1980s, including "The True Nature of Bernadette", "Pour la suite du monde", "The Grey Fox", and "Goin' Down the Road". They are directed by famous Canadian film directors such as Don Owen, Pierre Perrault, Jean Beaudin, and Don Shebib. World-class movies of high quality were also produced during the last two decades, for example, "Jesus of Montreal" and "The Sweet Hereafter". International co-productions such as "Nothing Personal" and "City on Fire" starred Suzanne Somers, Donald Sutherland, Michael Douglas, Ava Gardner, and Henry Fonda. There were several criteria for movies to qualify as Canadian. For example, the minimum length for all movies was 75 minutes. All movies were directed by Canadian film directors. Two movies of high quality were produced during this period – "Lies My Father Told Me", directed by the Slovak director and film writer Ján Kadár, and "The Apprenticeship of Duddy Kravitz", directed by Ted Kotcheff who is a Canadian television and film director. Lies My Father Told Me was released in 1975 and stars Jeffrey Lynas. A number of tax-sheltered films were produced in the 80s, including "Atlantic City", "The Changeling"," Prom Night", and "The Silent Partner". The latter was released in 1978 and stars Christopher Plummer and Elliot Gould. Film cooperatives such as the Winnipeg Film Group and the Atlantic Filmmakers Cooperative emerged in the 70s. The main goal was to train talented filmmakers. The OFDC was established in 1986, with "I've Heard the Mermaids Singing" as its major success. "My American Cousin", which was released in 1985 and directed and written by Sandy Wilson, became a success. Many Canadian movies also won awards, including "Wedding in White", "The Ernie Game", and "City of Gold", among others. Unfortunately, many Canadians are unaware of the wealth of high quality movies because of the shortage of funds for marketing and advertising.