Canadian Women of Influence, Entrepreneurs and Executives
Canada is the birthplace of many female entrepreneurs, CEOs, managing directors, and women of influence. Many successful companies are led, run, and owned by Canadian women.
Senior Executives
The list of female senior executives is long - Meighan Nehme, Allison Byrne, Shaemin Ukani, Amiee Chan, and many others. Amiee Chan has a PhD in Satellite Communications and is a senior executive at Norsat International Inc. She has been awarded the Women's Executive Network Top 100 Award and has extensive industry experience, including R&D and executive management. Shannon Rogers is a senior executive at Global Relay Communications Inc., which specializes in instant messaging, email archiving, data migration, mobile device management, and other solutions for the healthcare, finance services, and other industries. Profit Magazine named Shannon Rogers Canada's Top Female Entrepreneur, and she also won the 2013 CIBC Entrepreneur Award. She is a General Counsel and President at Global Relay and has been listed as one of Canada's Most Powerful Women. The list of influential female senior executives also includes Marion Witz, Sally Daub, Allison Byrne, Susan Niczowski, and many others. They work for major companies such as Summer Fresh Salads Inc., Rocky Mountain Liquor Inc., Arrow Professional Services Inc., and others.
Canadian Entrepreneurs
Statistics show that the number of female entrepreneurs and businesswomen in Canada has grown over the past decade. However, more women run and manage small and mid-sized businesses than men. Many women start businesses in the service and retail industries. Women are less likely to run international businesses. There are many female-owned businesses in the food and accommodation sectors. About 21 of the female-owned companies in the retail and wholesale sectors are run by females and 9 percent in the primary and agriculture sectors. While women prefer the service sectors, more male-owned businesses offer financial services. Some 44 percent of female entrepreneurs report that they plan to expand their operations in terms of scope and size. In contrast, only 38 percent of male business owners indicated this. The main concerns are high insurance premiums and tight competition. While women and men apply for debt financing, men are more likely to get approved.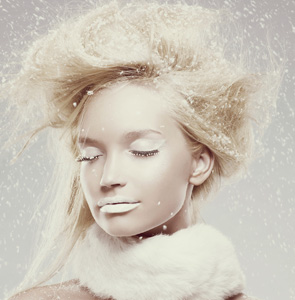 There are many female entrepreneurs in Canada, mainly operating in British Columbia, the Prairies, Ontario, Quebec, and the Atlantic Provinces. They run and manage successful businesses in terms of profitability, growth rate, expansion, and size. Women-run businesses engage in manufacturing, export, and other activities. Fast-growing companies specialize in organic products, parts for consumer electronics, and products and services. Corin Mullins, together with her husband Brian Mullins, owns Holy Crap, which offers several types of cereals, including salt-free, sugar-free, and gluten-free cereals. Nut-free, wheat-free, lactose-free, vegan, and raw cereals are also offered. Mullins received the Successful You Award, and she was also shortlisted for the 2011 Canada's Women of the Year award by the women's lifestyle magazine Chatelaine Magazine.
Sherry Brydson: Canada's Richest Woman
Sherry Brydson is Canada's wealthiest woman with a net worth of about $6.5 billion. As the 3rd richest Canadian, she is a co-owner at Woodbridge Co., which has interest in the
Globe and Mail
and Thomson Reuters. The company sold its interest in the media giant CTVglobemedia, which owns internet businesses, radio broadcasting, television broadcasting, and newspaper publishing enterprises. Her family also owns a hotel development business, the Moose FM radio network, and Viking Air. Viking Air is a Victoria-based aircraft manufacturer, also producing parts for airplanes. The company has certificates for aircraft such as DHC-7 Dash 7, DHC-6 Twin Otter, DHC-5 Buffalo, DHC-3 Otter, and other types of aircraft. The Moose FM radio network, also owned by her family office, is based in Haliburton, Ontario. Sherry Brydson is also known for her philanthropic work and support for the YWCA Toronto, which offers family and girls' programs, housing and shelter for women with children and single women, and community support.