How to Become a Police Officer in Canada
Canada
is one of the countries with the most efficient and reliable police forces in the world. This is due to the fact that each person
who wants to become a police officer
must meet numerous requirements and pass various tests before he or she can be sworn as a police constable.
One of the mandatory requirements that every candidate has to meet is that of age: no person can become a Police Service employee unless they are 18 years of age or older. Another important requirement concerns the
education
of the applicants: the successful candidate must have at least a high school diploma. Having a higher education degree is not necessary, but it can significantly increase the chances of the candidate to become a police officer. You may contact your local community college or university and ask them what qualifications and education will best prepare you for a
career
in the Canadian police force. Another great advantage is the certified command of
more than one language
(fluent English being a must).
Pursuant to the current
Canadian legislation
, candidates who are not
Canadian citizens
or permanent residents in the country cannot be certified as police officers. However, the requirements vary with the police service the candidates are going to apply with. If you are a foreigner who has recently arrived in Canada and has a legal status different from the above, you should first turn to the relevant social services, change your status and only then apply for a police officer certificate.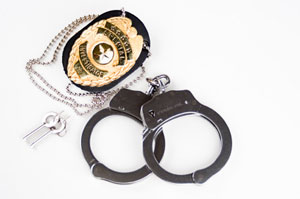 All
Canadian provinces
require that the candidates have passed a course in basic first aid and CPR. These courses can be taken at any local fire department or directly through the police station where the candidate submits his or her application form.
After all their application documents have been assessed and approved, the candidates will be invited for an interview where their background and reasons to become a police officer will be thoroughly examined. Applicants with a criminal history or DUIs on their driving record will be asked to withdraw their applications. Those who pass the interview will be required to take psychological and written tests, which will evaluate their capacity for logical reasoning, writing skills, reading comprehension as well as, often times, the ability to solve simple math problems.
The greatest emphasis, however, will be on the physical strength and agility test. The exam is rather strenuous and applicants who feel out of shape are advised to do some preparatory training on their own before they start the application process. This arduousness of the fitness test is, of course, quite understandable given the fact that the job of the policeman consists mainly in running after and fighting criminals.
After all initial tests have been passed, candidates enter into a 4-month training process, which includes courses in the fields of
criminal law
and crime prevention, among others, and promotes their physical development with numerous training activities.
Roughly a year after the application process has began and provided that all requirements have been met, and courses passed, a candidate will be honored to become part of the Canadian police force.