How to Become a Real Estate Agent in Canada
Real estate agents
are some of the most esteemed and sought-after professionals in
Canada
. There are various real estate branches in which one can specialize, which means that real estate agents are unlikely to get out of work in the foreseeable future. It is because of this increasing prestige of the profession, the wide availability of work places, and the relatively high average salary in the field that an increasing number of young people opt for a
career
in real estate. And although obtaining the requisite license is not an easy process, it can open the door to numerous opportunities for professional development and personal growth. Future real estate agents may choose between
various career options
among which: residential
real estate
, property management, industrial, commercial, and investment estate, business brokering, and acreage or farm brokering.
Mandatory Requirements
Each person who wants to work as a real estate agent must meet the following obligatory conditions: be 18 years of age or older, have a fluent command of English (the more widely spoken of the
two official languages in Canada
) and hold at least a high school diploma, with a
higher education degree
being a huge advantage.
Check the Local Real Estate Licensing Requirements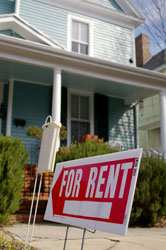 As each province has its own Real Estate Act, the courses which you will have to pass in order to obtain the license for a real estate agent vary from province to province.
If you live in
Alberta
, for example, you will have to go through the Real Estate Associate's Program, which is divided into three discrete courses, as well as the two online courses administered by the Real Estate Council of Alberta. After completing this mandatory training, you should find a job with a broker, who will apply on your behalf for a license and registration.
Residents of the province of
Nova Scotia
must take a 15-day licensing course and then enroll for a licensing exam. After passing the exam, candidates must fill in the 'Application for a Salesperson' form and a Schedule 'A', which must be signed by their broker. These two documents together with the exam letter and copies of the candidate's birth certificate and driver's license should then be submitted to the Nova Scotia Real Estate Commission.
All applicants from
British Columbia
must have impeccable background with no previous convictions for grave offences. Provided that they have good enough reputation and history, candidates must select the real estate path that they want to follow in that province. Their choice will determine the licensing course that they will have to take. All real estate courses are held at the University of British Columbia and last for up to one year.
Before going through the licensing process, however, residents of British Columbia are advised to take the 'Real Estate Sales Aptitude Test', which will allow them to see if they are suitable for work in the field and before they have incurred considerable license-related expenses.
The remaining
Canadian provinces
have similar, although not the same, licensing requirements. More information about these you can find in person, by telephone or online from the relevant local authorities.