How to Become a Stockbroker in Canada
Becoming a stock broker in Canada
can be challenging, but it if you have an aptitude for sales, this can be the job for you. Brokers usually come from a variety of disciplines and differ in terms of educational backgrounds, but they all strive to be good at doing business.
Investment dealers and securities agents in
Canada
sell and buy treasury bills,
mutual funds
,
stocks
, bonds and other securities for banks,
insurance firms
, trust companies, and individual investors. Brokers trade bonds, stocks, foreign currencies, commodity futures, and other security instruments at the stock exchanges. Brokers sell and buy securities on behalf of a variety of individual investors. Brokers are usually employed by stock and commodity exchanges,
stock brokerage firms
, and other financial establishments in this field.
In terms of
employment requirements
, stock brokers should normally hold a Masterís or Bachelorís degree in business, economics, or another related discipline. Brokers have to complete a sales training program, along with the Representative Manual Exam and the Canadian Securities course.
The first step to becoming a stockbroker in Canada is to improve your skills in
economics
, business, and math. A good place to do this is in high school. You may also want to try trading with paper money on different stock trading websites. Then, you have to enroll in
college
, choosing a related major. Apart from being a requirement, this will help you learn about how the stock market works. Internships in this field are a good choice.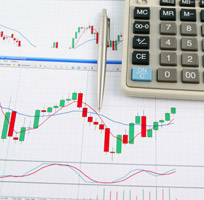 As a next step, you should try and get a training position. You may become a trainee in some stock brokerage company, which will help you get hands-on experience. Finally, you will have to sit for the Canadian Securities Institute exam as to qualify for working as a registered investment advisor and broker in Canada. Another requirement for brokers, investment dealers, and securities agents is licensure by a securities commission. This should be done in your province of employment.
As a stockbroker, you will have a number of duties. Apart from trading bonds, commodity futures, and other securities, you will have to develop trading strategies. To do that, you will have to monitor market conditions and review investment information. You should also maintain contacts with financial analysts, pension fund managers, and investment firmsí trading departments. As part of your duties, you will be making offers to buy and sell, along with bids. Finally, stockbrokers are responsible for the preparation of reviews of portfolios and the completion of salesí details on exchange trade tickets.
Those who want to specialize in trading specific investment products, such as futures contracts and securities options, can sign up for specialized courses. Management positions are normally available to brokers with relevant qualifications and experience. Financial brokerage managers organize, plan, control, direct, and assess the activities of entities providing investment services. As part of their responsibilities, managers aim to reach performance levels as to meet established objectives. Financial brokerage managers are employed by the security and commodity exchanges, investment dealers, insurance companies, and real estate firms, among others. To qualify for a managerial position, you need a college diploma or a university degree in economics, business administration, or some related field. You will also need several years of experience on a related position and license for the products and services sold.