How to Become a Mortgage Broker in Canada
The profession of
mortgage broker in Canada
provides customers with a number of benefits as compared to standard banking options: fast and reliable service, payment only after approval and funding of mortgage, finding the best mortgage deal possible on the market, and other valuable services.
The mortgage brokers' practice may include activities requiring different levels of proficiency. Only a little percentage of the brokers, called specialist brokers, deal with syndications and the administration of mortgages. The majority of brokers are either mortgage agents (working on behalf of and supervised by registered mortgage brokers) or standard brokers who are permitted to do all mortgage brokering activities except for mortgage administration and syndications.
Step 1 – Obtain a Degree
The profession of the mortgage broker requires proper
educational level
and training. It is not necessary to have a degree in finance or accounting to become a mortgage broker. However, taking into account the importance of understanding the fundamentals of the matter, it is better to enroll in accounting,
finance
or sales undergraduate courses. In
British Columbia
, degrees that qualify for mortgage broker registration are the Diploma in Urban Land Economics, or the four-year Bachelor of Commerce Degree, with a specialization in the field of
Real Estate
. In Ontario, Financial Services Commission of Ontario, referred to as FSCO (
www.fsco.gov.on.ca
) approves educational providers to deliver the mortgage agent course for licensing. The Real Estate and Mortgage Institute of Canada Inc., referred to as REMIC (
www.remic.ca
) and Seneca College (
www.senecac.on.ca/ce
)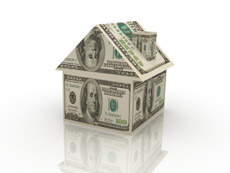 are both approved providers of this course. The course is 47 hours long and can be completed in class or online. Once complete, a student must get licensed within two years. Under the previous legislation, the Mortgage Brokers Act, members of the Law Society of Upper Canada and those licensed under the Public Accountancy Act were exempt from these educational requirements for registration as mortgage brokers. Under the current legislation, the MBLAA, there are no exemptions from the educational requirements.
Step 2 – Apply for License
The next important step in the process is the application for license. In Ontario you are required to be hired by brokerage. That brokerage then applies to FSCO for the license. The applicant must be a
Canadian citizenship
, at least 18 years old, and have an Ontario address suitable for receiving registered mail.
It should be noted that the requirements of the application process vary from one province to another. In British Columbia, for example, licenses are easy to obtain and do not pose a conflict of interest. Mortgage brokers are allowed to sell real estates and finance the same homes at the same time.
Step 3 – Mortgage Associate Program
If you are a resident of
Alberta
, the first step to becoming a Mortgage Associate is to successfully complete the Mortgage Associate Program available in-class in
Calgary
at Mt. Royal University. This program is also offered at Grant MacEwan University in
Edmonton
. Once the course is completed, the next step is to sit the Provincial Qualifying Exam. It is an online test and a grade of 70 percent or higher is needed to have the license granted.The last step to obtaining a Mortgage Associate's license in Alberta is to find a brokerage company to work for. You need to also submit a criminal record check to the Real Estate Council of Alberta.