How to Buy Prescription Drugs in Canada
Prescription drugs can be bought in different ways in Canada
, whether you are living in the country or abroad. In fact, many choose to buy medications here because of the affordable prices. Americans, in particular, prefer to buy prescription drugs in
Canada
because prices are 60 percent lower at Canadian pharmacies. You will not be persecuted if you buy a three-month supply of drugs for use in the States. If you are shopping online or living abroad, it is best to buy prescription drugs from the Certified Canadian International Pharmacy Association.
To buy prescriptions drugs in Canada, you should first visit your doctor and obtain a prescription. You may want to photocopy and keep it for your records. Go to the website of the Canadian International Pharmacy Association in order to find a legitimate Canadian pharmacy. You will want to shop around and find a pharmacy that offers the prescription drugs you need. In addition, it is best if the pharmacy is close to where you reside or where you are traveling to.
To make sure the pharmacy is a legitimate one, verify its license number, phone number, address, and province. Pharmacies that do not display these details properly should be avoided. Look at the drug identification number of the prescription drug you need. Health Canada assigns an eight digit number to every medication, showing that it has passed a safety review. Drugs without identification number should be avoided.
If you are not purchasing the medication online, you should check the pharmacy's hours of operation. You will have to visit it to buy the medication; so, make travel arrangements accordingly. On visiting the pharmacy, take the original prescription and the photocopy with you.
You should avoid pharmacies that offer drugs without a valid prescription. In Pharmacy Checker, for example, you can find verified
pharmacies in Canada
and abroad. The drug itself should be properly labeled. The medication's label should contain possible side effects and instructions for use.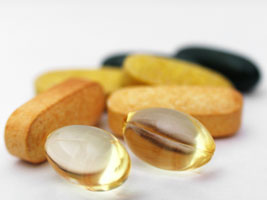 You can also order prescription medications via the mail-order service. This service is a convenient one if you want to buy long-term prescriptions. If you are planning to buy at least 3 month's supply of medication, you can order it through this service. Make sure you factor in the shipping costs as well.
If you live in the United States, you should find a Canadian pharmacy that is close to a border crossing. Make sure you have Canadian dollars to buy the medications or charge them to your credit card. Call your credit card issuer and ask about any fees they may charge for that.
It is a good idea to visit the Canadian International Pharmacy Association and have a look at its list of fraudulent websites. Five years ago, for example, the Federal Drug Administration reported that drugs, which were supposedly offered by Canadian companies, came from Costa Rica and India. These medications can be ineffective or unsafe to use. To make sure you are not buying counterfeit medications, visit the Homeland Security website. It features a list of drugs that are legally prescribed in the US. If you are living in the States, check the list of medications you can import for personal use. You will have to declare all prescription drugs you bought to US customs. Take a copy of your prescription with you.