HSBC Canada - You May Find Your Career Path
Professionals in the banking sector seek employment in HSBC for a variety of reasons: they invest in career development, find balance between their personal life and careers, and are rewarded for excellent performance. The employees of HSBC work in the fields of personal financial services, wealth management, corporate and investment banking, commercial banking, and more. If you consider applying for a job at HSBC, here are some of the jobs in different banking sectors.
If you have experience in a call-centre environment, you may apply for the position of client services representative. You should be fluent in French and English and willing to work extended hours. Fluency in Mandarin and Cantonese are an additional asset. Job responsibilities include carrying out domestic and executive trades for clients, resolving client concerns and inquiries, maintaining internal control standards, and others.
Those who have a university or college degree and experience in selling mutual funds may apply for the position of Assistant Manager, Operations and Risk Administration. Additional requirement are the successful completion of a Canadian Investment Funds Course, Canadian Securities Course, or Investment Funds in Canada Course. Among the multiple responsibilities of assistant managers are overseeing work quality and providing feedback on the extent to which operational standards are being met. The manager works in a team and oversees the work of others, motivating, delegating work flow, and resolving inquiries. Other responsibilities include searching for opportunities and precedents for continuous improvement and communicating and monitoring targets and objectives related to standards for operational quality. In addition to these, the assistant manager oversees the recruitment of new employees, as well as selection and orientation.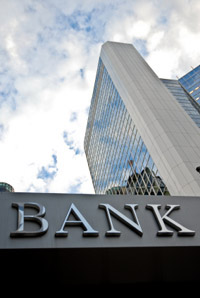 Another managerial position to look into is the Investment Sales Manager. You need an experience of at least of 5 years in sales or sales coaching, together with CSC, and some higher level financial planning or investment qualification (Wealth Management Essentials, CIM, PFP). Job responsibilities for this position include achieving sales targets for the bank's wealth management and investment products, delivering skills-building and sales programs, and conducting individual coaching lessons and seminars for licensed sales representatives and Premier Relationship Managers.
In the field of investment, banking professionals may also consider the position of the Investment Counselor. Successful applicants should have at least 5 years of experience in investment counseling and relationship management for high net worth clients. Developing the private investment management businesses of the bank's high net worth customers is a key responsibility of the position. In addition, the investment counselor is tasked with the portfolio management of existing and new clients, involving analysis of investment objectives as well as portfolio implementation.
Those who have experience in the securities industry and strong communication and client service skills can apply for the position of Associate, Private Client Services. You will be responsible for giving administrative and sales support to the investment advisors related to investing, marketing, and maintaining quality relationships with clients. The associate is also responsible for preparing market and product information for potential and existing clients and participating in product promotions and marketing campaigns. Insuring compliance with the bank's policies, procedures, and security regulations is another responsibility of the associate.
Higher in the hierarchy is the position of the Assistance Vice President and Manager. If you want to apply for this position, you need at least a Bachelor Degree in Economics, Finance, or Business, and 3 or more years of experience in commercial banking, small business, or retail environment. Responsibilities include managing and expanding the network of customers, cross-selling loan and deposit products, and finding new and profitable business opportunities.