Insurance Policies That Canadians Benefit from
Canadian insurance companies offer different types of policies, including life, property, limited-pay, universal life and whole life, permanent life, and term insurance. The type of policy to choose depends on your requirements and budget.
Term and Life Insurance
Term insurance is a type of policy that lasts for 30, 20, or 10 years. It is designed to meet the short-term needs of the policy holder. A term policy is basically a death benefit that can be used to cover expenses such as mortgage payments, university education for children and dependents, consumer debt, funeral costs, dependent care, and others. Life insurance policies are more expensive. They are based on investment and protection policies and are offered to Canadians who do not have a serious illness.
Insurers also offer universal and whole life coverage. The latter features lifetime coverage, and holders benefit from the fact that loans are permitted. The universal life policy is another option for customers who are looking for coverage with adjustable benefits and flexible premiums. Accidental death and limited pay are other options.
Employment Insurance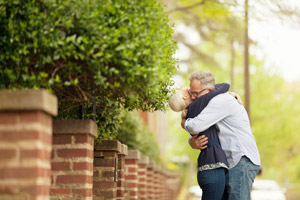 This type of policy offers a number of benefits such as fishing, compassionate care, sickness care, maternity and parental benefits, and regular benefits. Sickness benefits are offered to persons who are unable to work due to quarantine, injury, or sickness. Maternity and parental benefits are for persons who are carrying for a newborn, adopting, given birth, or pregnant. Regular benefits are offered to those who are unemployed due to mass or seasonal layoffs or shortage of work. Self-employed people are offered special benefits, including parents of critically ill children, compassionate care, sickness, and maternity benefits. Parental benefits are also available to military families.
Homeowners Insurance
Homeowners policies offer protection for your home and personal belongings. They cover incidents such as theft, vandalism, falling objects, explosion, hail and wind, lighting strike, fire, and others. Your home is protected against specified or all perils, depending on the coverage. Some policies cover property owned by your children, parents, and spouse. Others offer protection for non-owned property with the exception of property belonging to boarders and tenants. Finally, extensions of coverage offers protection for freezer and refrigerator foods, personal property in storage, debris removal, and consequential loss. Lock and key replacement, counterfeit currency, depositor and credit card forgery, and other events are also covered. The property insurance certificate lists the amounts to be paid.
Other Policies
Insurers also offer travel, accidental and illness, and creditor policies. Credit card issuers feature a wide array of policies such as common carrier protection, trip interruption and trip cancellation, flight and baggage delay, auto rental collision, and emergency travel medical insurance. Creditor insurance policies cover loan and line of credit payments as well as credit card and mortgage payments in case the holder loses his job, becomes disabled, or passes away. Auto insurance is also offered for all vehicles unless the automobile is leased or rented.