Mistakes to Avoid when Visiting Canada
Tourists make many mistakes when traveling abroad, whether visiting wealthy post-industrial countries or developing nations. The same goes for Canada, and there are some things to avoid when visiting.
Travel Documents
Obviously, tourists need travel documents to enter the country, and this should be taken seriously. The types of travel documents required depend on your country of origin. You may need an ID or passport, note of permission, custody documents, travel visa, and other documents. If you are a U.S. citizen, you will need a passport card or passport or you can present a citizenship certificate, naturalization certificate, or birth certificate. Other acceptable documents include a permanent resident card, enhanced driverís license, and others. Tourists who need a visa to enter Canada may be required to present a travel invitation. Documents that are not acceptable include Venezuelan provisional passports, South African temporary passports, Czech non-machine readable passports, as well as travel documents supposedly issued by the Somali authorities.
Banking Costs
Most stores, hotels, restaurants, and other service providers accept credit cards issued by foreign banks. However, it is a good idea to contact your bank and ask about the foreign exchange and transaction fees that go with your card. Some credit card issuers assess hefty foreign exchange rate fees on transactions abroad. Many point-of-purchase terminals reject debit cards issued by foreign banks so it is best to bring a credit card with you. You can use your debit card to withdraw money from ATMs. Withdrawal fees also apply, and they depend on your financial institution. And of course, if you pay cash, donít forget to spend your loonies and toonies before you go back. Coins quickly add up. What is more, in most countries banks accept only bills and not coins, and you have to wait until the next time you visit Canada to spend your coins.
Places Visited
Many tourists visit large cities such as Montreal, Toronto, and Ottawa, but there is so much to see outside of the large cities and metropolitan areas. You can visit remote areas, mountainous regions, lakes, and national parks and animal sanctuaries.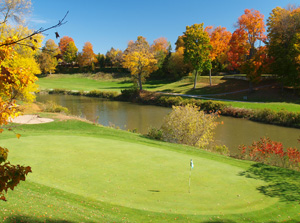 There are First Nations Reserves, fishing villages, historic towns, and many attractions in the countryside. There are First Nations Reserves in Newfoundland and Labrador, New Brunswick, Manitoba, British Columbia, Alberta, and elsewhere. Indian reserves are the home of ethnic groups such as Dene, Nakoda, Cree, Yellowknives, Chipewyan, and others.
Related Articles
Montreal:
http://www.canadafaq.ca/montreal/
Toronto:
http://www.canadafaq.ca/toronto/
Ottawa:
http://www.canadafaq.ca/ottawa/
Canada Is Not Like Your Home Country
Even if you come from the U.S., UK or another developed country, Canada has different customs and traditions, weather conditions, foods and cuisine, languages, ethnic makeup, and currency. There are things you can bring in Canada and others that you are not allowed to. For example, you are not allowed to bring radar detectors, weapons and other handguns, fresh vegetables and fruits, and others. You are allowed to bring items such as tobacco, alcohol, food, and others. Canadaís Border Services Agency offers a comprehensive list of the items that are allowed and prohibited. Some foods and other items are prohibited because they pose a health hazard, causing harm to Canadaís pets, livestock, and crops. Visitors are required to declare animal and plant products and meats they bring in Canada. You need to present the required documents if you transport plants and animal products.
Booking and Getting Around
If you decide to book online, you may want to read the negative comments because they give valuable information. Even if youíve found the perfect hotel for your family vacation, read what people say about night life, pool bars, amenities, shops and restaurants in the area, etc.
Many visitors end up exhausted because they try to do and see too much. Canada is a huge country, and you wonít be able to visit every single place of interest and attraction over a short period.