Popular Canadian Summer and Winter Sports
Hockey, football, basketball, baseball, soccer and lacrosse are some of the popular sports in Canada. Canadians are involved and practice more than 100 sports, from golf to ice hockey, soccer, and bobsleigh.
Ice Hockey
There are famous Canadian hockey players such as Wayne Gretzky, Bobby Orr, Gordie Howe, Mario Lemieux, Sidney Crosby and many more. In Canada, it is not only popular – hockey is a source of collective and personal pride. Statistics show that 102,000 women and over 1.13 million men play hockey.
Soccer
Soccer is the favorite sport of Canadian children. Surprisingly, the rate of involvement is about the same for girls and boys. One study shows that about 44 percent of girls and 55 percent of boys are active.
Hiking
Hiking is also popular among Canadians, with recreational trails such as the Trans Canada Trail, which is open to skiers, joggers, and cyclists during the winter. There are also mountain biking trails, city biking and road routes, multi-use trails, and ski areas. Specific trails are designated for mountain biking and are found in the provincial parks. Mountain biking is also allowed in cross-country and downhill ski centers. There are hiking clubs and trails as well as areas for bicycle touring.
Golf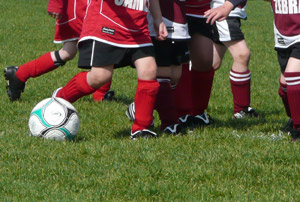 Golf is also a popular sport in Canada and a source of revenue and employment for many people. In fact, it accounts for more than $11 billion, $1.9 billion in income taxes, $1.7 billion in household income, and more than 340,000 jobs. Golf offers plenty of benefits, including golf tourism, positive impact on property values, environmental benefits, charitable activities, and many others. Speaking of environmental protection, golf courses manage large green space areas (more than 200,000 hectares). The golf market is also huge in Canada. With a golfing population of about 6 million, this is not surprising. Moreover, golf courses spend billions of dollars on operational expenses, donations, municipal and federal taxes, retail and pro shop sales, course operations, and wages and salaries. Many Americans also come to Canada to play golf, making it a popular tourism destination.
Other Sports
Other popular sports in Canada are curling, tennis, baseball, snowboarding, and alpine and cross-country skiing. The national sports are lacrosse and hockey, practiced in summer and winter, respectively. There are recreational and professional sports, with professional leagues such as the Canadian Hockey League (CHL), Canadian Football League (CFL), the Canadian Baseball League (CBL), the National Basketball League of Canada (NBL Canada), and others.
Snowboarding and skiing are popular winter sports. Canada boasts many top winter resorts such as Big White, Sunshine Ski Resort, Revelstoke, and others. Some are suitable for beginners while others – for professional ski players. There are resorts with advanced on-piste, intermediate, beginner, and extreme and expert terrain. Others are ideal for tree skiing. Whistler, Sunshine, and Kicking Horse, for example, feature extreme and expert terrains while Red Mountain is great for free skiing.
Individual and Team Sports
Many Canadians practice team sports such as rugby, cricket, and others. They also play individual sports like martial arts, wrestling, cycling, bowling, and many others. There are multi-sports events such as the Olympic Games and Commonwealth Games.
Gender Differences
Baseball, soccer, basketball, golf, and ice hockey are popular among men. Women are attracted to sports such as downhill skiing, volleyball, soccer, and swimming. Most men are attracted to hockey. Women, on the other hand, prefer sports such as swimming.