Skills Required to Become a Bank Teller
If you want to work as a bank teller, you must keep in mind that bank tellers have to be enthusiastic, communicative, and goal-oriented. Bank tellers have to be professional at all times, even if the client is giving them a hard time. They should demonstrate time management, organizational, and prioritization skills. Good verbal communication skills and experience in working with Windows-based systems is preferable. Naturally, fluency in one or more foreign languages is always a plus.
Basically what bank tellers do is take care of clients' banking transactions and try to meet their needs. In fact, this can be a very mundane job. What you do on a daily basis is facilitate over-the-counter transactions, issue negotiable instruments, sell license plate stickers and postage, and cross-sell bank products and services. If you want a job as a bank teller, you usually need prior experience.
If you work 20 hours per week or more, you are entitled to a wide variety of benefits, such as medical and dental insurance, education assistance, vacation and more.
Each day at work will follow a typical rhythm. It allows one to follow a routine while there, but when the workday ends, so do all the teller's responsibilities.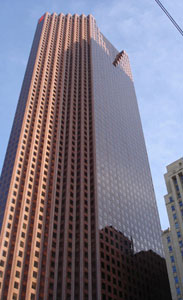 There is a standard set of procedures that have to be followed, as well as a variety of client transactions including deposits, check cashing, loan payments and withdrawals. A bank teller needs to be tactful and diplomatic, yet assertive. Tellers are in the position to rise in the hierarchy and enjoy job safety and security.
Bank tellers are responsible for finding solutions to the clients' financial needs; they have to identify services and products that meet these requirements by referring clients to the right person at the bank. They should resolve routine customer problems, referring the more complex ones to an employee who is in the position to resolve them.
The good news is that you do not need a university degree to work such a job. You do need experience of at least six months handling cash, experience in being assessed by clients, computer skills, aptitude for mathematics, a good strong back (the job involves lifting heavy bags of coins), ability to stand on your feet for long periods of time, and capacity to work evenings and weekends, when necessary.
Looking at the prerequisites and daily routine, not many people would want to work as bank tellers. The responsibilities are a lot and the salary isn't that great. In Canada, bank tellers make between $24,000 and $37,000 CAD a year, depending on their experience. If you enjoy working with people, on the other hand, then the job is right for you.
You should also decide what type of bank you want to work in, whether large or small. Having your diploma or G.E.D, you can look at available positions with the Canadian Bankers Association. Then, you should write down your resume, pointing out your skills and educational background, and submit it. By signing for a banking class at the Canadian Trade School, you will improve your chances of being hired. Finally, if you have applied for a job position, do not expect them to call you immediately. The process is generally slow.