The Best Jobs In Canada
The unemployment rate in Canada is currently at its lowest in two years, fixed at 7.4 per cent. If we are to believe what we see and hear, more and more companies are hiring, and it is a great time to look for work. There are a number of jobs that pay over $100,000 a year, which places them among the preferred jobs in Canada. So, without further ado, here are some of the best-paid and most prestigious jobs in the country.
Bank and credit managers are responsible for operations at investment banks, retail banks commercial banks, and other credit establishments. They buy and sell bonds and securities, administer loans, prepare credit reports, and invest funds for their clients. Usually they want people with an MBA, but in some cases, a bachelor's degree in business administration or a related field will do if you have a wealth of experience.
Engineering managers top the list as well. They are responsible for research, design and production efforts at architecture companies, engineering firms, manufacturers and more. Engineering managers are also tasked to manage new product designs. To this, they have to identify and implement corrective changes, analyze the dependability, reliability, and mechanic aspects of different product lines. Engineering managers generally support the manufacturing department.
Lawyers are in high demand in Canada, as ever. On average, lawyers study for four years at an undergraduate school and then three years in law school. There are different types of lawyers in Canada, depending on their training. For example, there are criminal lawyers, estate lawyers, immigration lawyers, and family lawyers. Immigration lawyers specialize in work permits and visas, deportation, cases of citizenship, etc. Family lawyers deal with child custody and child support, adoption, divorce cases, separation, restraining orders, child abduction, and more. Other types of lawyers are personal injury lawyers, litigation lawyers, and employer lawyers.
Senior trade and broadcasting managers are also on the list of the best jobs in Canada. They work for radios, department stores, travel agencies, and the like.
Dentists are in great demand across the country. After their undergraduate studies, dentists go to dental school for four years. They can specialize in different fields, including maxillofacial surgery, endodontics, dental anesthesia, and pediatric dentistry. Other specialties are also offered such as oral medicine, oral radiology, periodontics, oral pathology, and public health dentistry. If you want to work as a dentist in Canada, you have to be licensed by the National Dental Examining Board of Canada, unless you are in Quebec.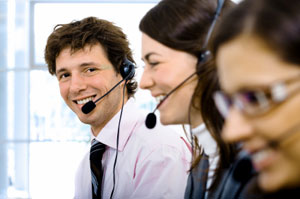 GPs are also on the list of preferred jobs, and this is understandable provided that they make $132,615 a year on average. Candidates must have graduated from medical school and completed residencies. They study as long as specialist physicians in some cases, the difference being that they choose to specialize in broader fields of medicine. More narrow specializations are more difficult, and this is why specialist physicians make a lot more money.
A good job to have in Canada is senior manager of goods production, utlities, construction, and transport. These people are responsible for the operations at petroleum, mining, railway, manufacturing, and other such companies.
Senior managers of financial, communications, and other business services make around $162,376 a year. They oversee these operations at large corporations and small businesses. Chief executive officers and chief financial officers fall in this category.
Judges top the list as well, and their salary is quite good. In Canada, judges make around $178,053 a year on average. All judges start out as lawyers, which means they have to go through law school first. After that, they have at least 10 years' experience. Judges are specially appointed by committees.
The job that tops the list and is among the best-paying jobs in Canada is specialist physicians, as mentioned. They make $179,514 a year. The highest demand is for experts in anesthesiology, dermatology, cardiology, and oncology.