Trending Jobs and Employment Opportunities for Immigrants
Canada welcomes immigrants and newcomers, including temporary workers and skilled workers. In fact, 200 jobs are in demand – land surveyors, managers, architects, accountants, chemists, bank managers, engineers, financial analysts, and others. Canada also welcomes business immigrants, including self-employed individuals, entrepreneurs, and investors. In addition to the Temporary Foreign Worker Program, there are employment opportunities in different sectors.
Employment Opportunities
Qualified employees are in high demand in Canada. Skilled workers find employment in the fields of business services, manufacturing, mining, and healthcare. These sectors account for more than 20 percent of all jobs in the country. The good news is that there are plenty of opportunities because employment is on the rise. Sectors that face a labor surplus include the recreational and food services, clerical work, sales, and personal services. Employment opportunities vary from one province to another. In Manitoba, for example, some 15,000 immigrants arrive on an annual basis. Yet, by 2020, experts expect a shortage of more than 20,000 skilled workers. There are different ways to find employment in Manitoba, including networking, recruiters, job fairs, and others.
Related Articles:
How to Become a Police Officer in Canada
Top 8 Career Choices in Canada
How to Become a Paramedic in Canada
The Hottest Industries and Trending Jobs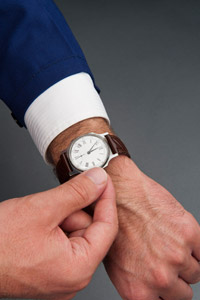 Accountants and financial managers are in high demand in the government and private sectors. Many companies are looking for professionals who have extensive knowledge of accounting and foreign finance. Tradespeople are also in demand in the manufacturing, transportation, construction, and service sectors. Trending jobs include industrial mechanics, automotive service and aviation technicians, electricians, and chefs. Some industries have very low unemployment rates. If you are a counselor, social worker, or psychologist, there are plenty of opportunities on the labor market. Other professions in high demand include mobile and software developers, managers, human resource specialists, medical technicians, and pharmacists. The health-related industries are growing faster. Professionals who specialize in physiotherapy, occupational therapy, and pathology have good chances of finding well-paid employment. The same goes for registered nurses with university and college degrees. Other hot industries are the residential, commercial, and industrial construction sectors. The average salary of construction managers with experience is over $90,000 a year. You also need an engineering degree.
Other Opportunities
In addition to employment opportunities in some of the hottest sectors, there are other options for immigrants and newcomers. These include provincial nominee programs, the Business Immigration Program, and others. Skilled workers can apply for permanent residency. Factors such as an offer of employment, fluency in French or English, educational background, and others determine eligibility. The Business Immigration Program is designed for self-employed individuals, investors, and businesspersons. They can apply for a permanent residential status under the program. Another program to consider is the Canadian Experience Class. Foreigners who work temporarily in Canada are allowed to apply for a permanent residential status under this program. Whether you are a skilled professional or a temporary worker, there are basic requirements and criteria to meet. One is that newcomers must not pose a security, safety, or health threat.