Ways to Apply for a Scholarship in Canada
There are many scholarships available for college students in Canada – from different companies, universities, colleges, high schools, grants, and more.
When applying for a scholarship, you will usually have to write a letter directly to the establishment offering it. This way, you can ask for more information or request an application form. In some cases, you will have to tell them something about yourself. The scholarship providers must be convinced that you are the best candidate.
No matter what kind of scholarship it is, you will have to point out your motivation – why you want it, and how it will help you achieve your objectives. This means more than just "financing my studies". OK, assuming you get it, and the money goes toward part of the tuition – what happens when you graduate?
Will you have or need other financing and why? Some applications sound like the applicant can see the end coming before it actually has – meaning that you see the scholarship as just the end to a means, and you have no idea what the future holds after you graduate (or even while your studies are still ongoing). Such applications are usually rejected. Scholarship administrators want to get the feeling that they are dealing with someone who knows what they want and how to achieve it.
But let's get beyond the clichés. In your application letter, you should include all the activities you are or have been interested in, been involved in, been a member of or led/ lead. This includes awards, clubs, student exchanges, jobs, projects, scholastic achievements, and others.
List what awards you have received, what clubs at school you were involved in, what jobs you have had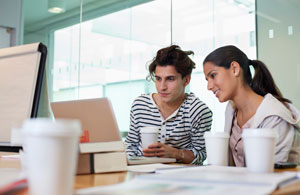 (but only if you learned something there – do not mention waitressing and busboy-ing). You should include school activities such as plays, writing for the school newspaper, etc., whether you traveled abroad for school and what you learned about the foreign country. List sports as well - captain, co-captain, manager of a school team and if you learned any skills. Other activities to list include student government involvement (president, secretary, treasurer, vice-president), volunteer work at school and out of school.
Start the application letter with your name, address, city, province, postal code and date. If the name of the scholarship coordinator is given, use it by all means. Start the letter by introducing yourself and stating your main goal. Say where you are studying now and where you plan to go to college or university. Also mention which field you want to pursue a career in. Then mention your achievements, activities, and interests. Do not provide too many details – only relevant information, but do not be vague either. You should write in first person. Your application letter is a personal statement, and the "I" pronoun is acceptable. Do not overuse the pronoun, however, but use it sporadically as a way of adding a personal touch to your letter. Proofread your application letter or even better, ask a person with proofreading skills to do it for you. Make the required corrections.
Make sure you stick to the word count, required by the university. Failing to do this shows that you cannot follow directions. Including empty sentences and rambling should be avoided by all means.
You may include an anecdote or personal story but only if it will help make your application more memorable. It is a good idea to mention a role model and how this person inspired you to pursue further studies. If you had to overcome any obstacles before applying, you may want to mention them as well.
Finally, if you find it difficult to organize your application letter or do not know where to start, you may want to create a brief outline. Write down the main points your letter will address and organize them in a logical sequence.