How to Visit Canada as a Budget Traveler
There are plenty of options to visit Canada as a budget traveler, from low cost plane tickets and backpacking to budget hotels and hostels, and a lot more.
Transportation and Camping
While Canada has a well-developed transportation network, the territory covers peaks, lakes, glaciers, prairies, boreal forests, tundra, and islands. One option for budget travelers is to buy a used car but the problem is that insurance policies are quite expensive. Rates vary based on factors such as vehicle brand and type, age, your driving history, location, province, and others. Another option is to use public transportation (buses and trains). Using the train is a fun way to travel and visit multiple locations. In general, if you visited the U.S., transportation costs are comparable. If you are visiting national parks and reserves, camping is one option to save money. Camping sites are found across Canada. If you are travelling with friends or family, you will actually save money. A recreation vehicle is a great option for wilderness camping, local campgrounds, long-term occupancy, and hunting and fishing trips. You can also use it for winter getaways, weekend and short trips, and extended trips. Whatever the purpose and trip, it is a good idea to stock on groceries such as canned foods, including:
• Olives
• Soups
• Tinned meat
• Evaporated milk
• Tuna
• Tomato paste
• Ham
• Chickpeas
• Beans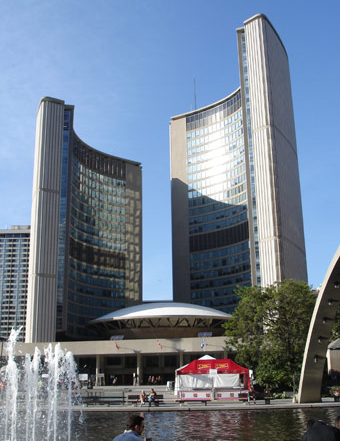 Other foods to stock on include pasta, oats, cereals, instant soups, rice, and noodles. While you will be cooking by yourself, RVs come complete with recliners, flat screen TVs, electric fireplaces, countertops, and appliances. You can rent a recreation vehicle in summer, fall, or late spring. An insulated RV is a better option for cold weather.
Expenses and Deals
If you book a hotel, rent a car, and eat out once a day, you will spend about $150 - $180 a day. A meal with a glass of beer or wine costs about $15 - $20 at a mid-range restaurant. A rental vehicle will cost you between $40 and $65, but you will also need gas money. Budget travelers may want to use public transport and stay at a hostel to bring the costs down to $70 - $90 a day. You can check for package deals offered by different rail services. Check for train-hotel packages, rail passes, and discounted fair. Other options are escape fair and special offers. Discounts are offered for tickets for kids. Discounts are also available for seniors and students. In addition, some companies feature express deals offered on select departures. One idea is to opt for a train trip for your mountain journey and bus or other modes for the remainder. If you are travelling with your partner and children, you may want to ask for a family admission price when visiting attractions. Admissions are usually in the range of $5 to $15. Note that taxes range from 6 to 14 percent and are added to most services and products.
Related Articles:
What are the Top Canadian Airlines
Top List of Resorts in Canada
Budget Flights and International and Domestic Destinations
The main airports are in Vancouver, Toronto, and Montreal, and there are airports in Victoria, Edmonton, Calgary, Regina, and other cities. Some airlines offer cheap flights to Canada's major airports, for example, Air Transat and Air Canada Rouge. The latter offers flights to many destinations around the world, including major cities such as Bridgetown, Barcelona, Athens, Edinburgh, Dublin, Los Angeles, Lisbon, and others. Air Transat is another carrier that offers flights from Canada to Europe (mainly charter flights). Porter Airlines flies mainly to the U.S. and Canada, including major cities and holiday destinations such as Toronto, Quebec City, Myrtle Beach, Chicago, Boston, and others. Flights to the Burlington International Airport and Stephenville International Airport are seasonal. Others are offered throughout the year.