What is a Canadian Insurance Claim?
The
term insurance claim
refers to an application for benefits provided by an insurance company which provides specific insurance services, for example,
life insurance
,
private health insurance
,
car insurance
, or accident insurance, among many. In various states around the world, the administrative procedure for placing an insurance claim may differ. Alomost everywhere, the process starts with filing a claim with an
insurance company
of choice; then, there is a process of evaluating the claim on the part of the insurance company which is sometimes regulated by a governmental or public body. It is only after the successful completion of the procedure that an insurance claim gets paid. However, one must always remember that insurance companies pay for the types of loses that are described in one's contract.
The most useful source for information on procedures regarding the filing of a specific insurance claim can be found in your insurer's office or at their website. If you are a customer of Allstate® Canada, which has a very well-developed internet portal, you may order an insurance renewal or file your claim by making a call on the insurer's representatives hotline. Alternatively, you may contact them online via the provided online forms.
There is an option to purchase Your Choice Auto™ car insurance packages with claim forgiveness (which means that your rates will not be increased if there is a claim against you). The company offers a 24 hour claim service available to customers 365 days a year. Customers may call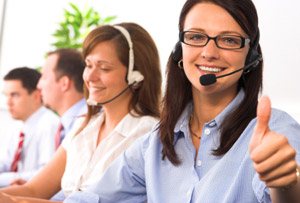 the phone lines of the Claims Center or get in touch with their local agency. For immediate assistance, persons may call: 1-800-387-0462.
The company offers expert assistance which is provided by multilingual professionals. In case that the lines are busy, a company representative gets back to the customer and takes full report. The representative is obliged to give a claim number for further reference. In addition, there is an option to file a claim on behalf of a
policy holder
.
Besides, there is an option to fill one's claim online. Persons may file property, car, and boat claims. It is recommended that customers provide as much information as possible so that the company is able to route the report to the appropriate representative. Customers should fill in their personal details, select a claim type, report whether the police had been contacted, and describe all injuries they had suffered. A Claim Specialist is expected to contact the customer within an hour of filling the claim report.
Besides Allstate®, Blue Cross of Canada®, Canada Protection Plan™ and some other life insurance and health insurance companies offer reasonable insurance claim resolution processes.
Another good source for a quick online check on the various processes for fulfilling car insurance claims, life insurance claims, accident insurance claims, etc, is Canada's Source for Insurance Information, Products and Services, which is a valuable reading for both insurance clients and insurance claims professionals.