What is a Canadian Insurance Policy?
The term
insurance policy
refers to a standard contract between an insurer and a policy holder (the insured). This contract specifies the
claims
which the insurer is required to pay to the policy holder by law in exchange for premium, or the payment for the insurance policy. There are many types of policies such as
health insurance
,
auto insurance
,
travel insurance
,
homeowners and house insurance
, term insurance,
life insurance
, and others.
The
Canadian health insurance
or Medicare aims to ensure that all Canadian nationals have adequate access to health and hospital care. The system functions on a prepaid basis and under the provisions of the National Health Care Act. Most Canadians have access to prescription medications through private/ public national plans or both. The territorial, provincial, and federal governments have the authority to determine eligibility requirements, deductibles, and premiums. Private health insurance plans such as Canada Protection Plan™ and Blue Cross of Canada® also offer affordable health insurance plans. The Blue Cross of Canada, for instance, offers insurance packages to working, retired, self-employed, and unemployed customers. Among the offered benefits are drug, hospital, and vision. In general, various types of health insurances are offered by the
Canadian banks
and
insurance companies
such as critical accident insurance, critical illness insurance, accident and sickness hospitalization, and others.
The
auto insurance in Canada
falls in two categories: mandatory insurance and optional insurance coverage. The obligatory insurance covers all damages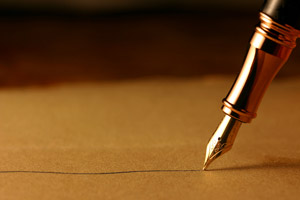 and liabilities in case of killing or injuring another person while
driving
or causing damage to someone else's property. The minimum auto insurance in
Canada
has coverage for $200,000. The optional insurance coverage includes damage to one's car and protection against vandalism, theft, and other perils.
In Canada,
travel insurance
may be purchased from insurance companies, banking institutions, and travel insurance brokerages. Most
travel insurance
packages include medical assistance, coverage for lost, stolen, and damaged baggage, and trip cancellation/interruption. It is worth noting, however, that some of the Canadian insurance plans were refusing to pay for medical expenses related to the swine flue epidemic. Coverage had been denied for travel to countries that were subject of the government travel warning.
Most of the
home insurance
packages in Canada include property, liability in case that someone gets injured in one's property, and illegal use of the customer's personal information. When purchasing a home insurance, it is a good idea to ask about any exclusions from the homeowner's policy, limitations on valuables such as computers, jewelry, and silverware, availability of 24 hour claims service, and options for installing safety features that will save money and increase the level of protection.
The
term insurance
, also called
term life insurance
, provides coverage for a limited period and at a fixed rate of payment. If the policy holder passes away, a designated beneficiary receives the death benefit. The term life insurance of
Toronto Dominion
, for example, provides a pre-determined amount of insurance over a specified period of time. The 10 year term option covers individuals aged 18 to 70 and comes with renewable coverage and fixed and guaranteed premiums. Finally, the life insurance in Canada covers the payment of debts, death benefit to the family or designated beneficiary, and other benefits.