Canadian Home Insurance
Your home is your castle, and it makes no difference whether you live in a 10-room luxurious house, a cozy condominium, or a single rental room. So, your castle deserves a perfect protection, and the
home insurance companies
will offer a variety of effective, suitable and affordable options. Your task is only to find the best coverage as most of the property
insurance companies
offer home insurance packages that cover the following:
- Any roperty that is owned by you;
- Personal liability that covers the cases when someone is injured within or when using your property;
- Personal identity protection: this provision covers events of theft and illegal use of your personal information.
The standard home coverages offered by all insurance companies typically include two types of plans: All Risk Coverage and Named-Perils Coverage. The first option covers all types of losses and risks except for those that are excluded from the policy provisions. The second plan is based on a list of the most common types of accidents such as theft, fire and water damage, among others.
Your choice also depends on the type of residence you occupy – a house, a condo or a rental unit. If you own your home, then you have to protect the building, as well as all of the items that are contained in it. You should not miss any detached private structure and for this reason, the all risk coverage plan is the best option for you. In case you are a renter or a tenant, you are likely to purchase a tenant
insurance policy
that protects your contents and your liability. Do not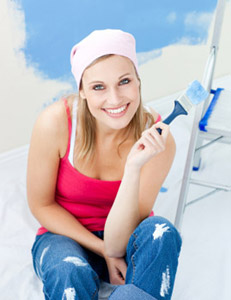 forget to include any improvements that you have already made. If you are a condo owner, condominium insurance is the right one for you. In this case, you need two separate policies: one will serve to protect your own property and the other – to cover the shared responsibility for common areas in the building. A "master policy" purchased by the condominium board will cover the common property that you share with the others: the roof, elevator, basement, lobby, heating room, etc.
When you decide to purchase a home insurance policy, you should keep an eye on three basic sections of the contract:
- The property coverage section describes the insurance of your home and/or personal property.
- The liability coverage section outlines how the insurance coverage applies in terms of legal responsibility for injury to other people (or damage to their property which had occurred because of your actions or while they were using your premises).
- The conditions section describes the mutual expectations of the client and the insurance company.
Some insurance companies, like Royal and SunAlliance, offer to reduce your insurance premium through:
- Increasing your deductibles.
- Installing and maintaining a central alarm system or a burglary alarm plus fire alarm systems.
- Making all of your policies' agreements with one and the same company.