Canadian Employment - Canada FAQ
The current
employment standards legislation in Canada
is a result of a long process of negotiation which involved
employers
, unions, and governmental officials. The documentation that reflects all these important achievements determines the legislative conditions at the federal, provincial and territorial level. As a matter of fact, 90 percent of the Canadian employees work in a provincially or territorially regulated business enterprises or industries, and the remaining 10 percent are covered by the federal labor laws.
However, the
employment standard legislation
in the country sets out fundamental conditions, such as: the minimum allowed age for employment, minimum wages, hours of work permitted, the weekly rest-day, annual vacations for employees holding various contracts, parental leave for both parents, overtime pay, individual and group employment terminations of contract, and other regulations. The labor laws are codified as to safeguard the rights of workers. The employment standards legislation also encourages the proactive relationships between employers and their employees as a constructive element of a positive workplace environment. Such type of environment contributes substantially to higher satisfaction with the workplace
Although all Canadians are given the official right to work in a safe and healthy environment, deaths caused by work-related diseases or injuries total an average of 1,000 per year. There are some basic documents that aim at lessening and preventing work-related accidents in organizations and companies under the federal, provincial, and territorial jurisdiction. At the same time, both managers and employees play a key role in attaining this goal. Most of these documents contain the following elements: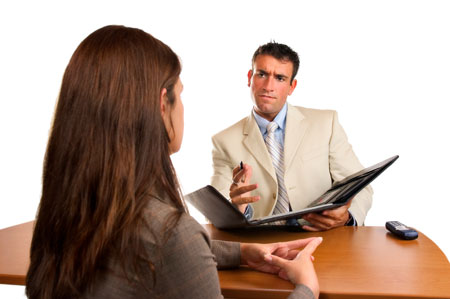 * Information about how to act in case of an accident and how to protect oneself from work-related injuries;
* Compliance policy which specifies measures to ensure that both employers and employees perform their responsibilities in an appropriate manner;
* Definition of the duties of health and safety officers;
* Information on the role of workplace health and safety representatives and organizations;
* Information about recent amendments to health and safety legislation.
Despite all measures and everyone's best efforts, an accident can happen in every company (this is especially true for the construction business and work in production facilities). So, in the event of a work-related injury or occupational disease, the Workers' Compensation programs help employees deal with the subsequent financial hardships. Most of these programs are administered by the provincial and territorial governments in
Canada
, while the Labor Program is designed to protect employees of the federal government who work both, on the territory of Canada and abroad.
A number of recent scientific studies has proven that good relations at the workplace are as important for job satisfaction as wage and other benefits, and sometimes even more. According to the experts, good relations within the company are a vital factor in what is considered to be a good job. As a result, various initiatives, such as programs, services and measures have been taken as an essential element of the management-labor cooperative efforts. They are mainly focused on improving and sustaining good relations between businesses and their employees.
More Canadian Employment articles
What are the Biggest Employers in Canada
How to Apply for Employment Insurance in Canada
How to File for Unemployment in Canada
How to Obtain a Work Permit in Canada
How to find a Banking Job in Canada
How to Become a Dentist in Canada
How to Become a Pharmacist in Canada
How to Become a Nanny in Canada
How to Become a Doctor in Canada
How to Become a Nurse in Canada
How to Become a Real Estate Agent in Canada
How to Become a Police Officer in Canada
How to Become a Teacher in Canada
How to Become a Mortgage Broker in Canada
Top 8 Career Choices in Canada
How to Become a Stockbroker in Canada
How to Become a Veterinarian in Canada
How to Become a Chiropractor in Canada
How to Become a Paramedic in Canada
How to Open a Business in Ontario
Finding an Entry Level Bank Job in Canada
How to Become Eligible for Maternity Benefits
Bank Careers in Canada
How to Find a Temporary Job in Canada
The Best Jobs In Canada
Skills Required to Become a Bank Teller
Government Programs and Private Sector Jobs for Students
Royal Bank of Canada Careers and Job Opportunities
HSBC Canada - You May Find Your Career Path
Trending Jobs and Employment Opportunities for Immigrants
The Rights of Workers and Employees under Employment Law
Canadian Provinces and Territories That Attract the Most Job Seekers