Canadian Life Insurance
The
life insurance
gives you and your family financial security in the case of premature death. In the unfortunate event that you pass away, your insurance company will pay to your family a certain amount of money in exchange for premium that you have paid on a regular basis. It is reasonable to purchase a
life insurance
because in case of premature death, the life
insurance policy
can be used to:
* Pay the final expenses for the funeral ceremony.
* Provide for the family's living.
* Pay off any debts or a mortgage loan and create a rent fund.
* Ensure children's college education.
CIBC, for instance, offers two types of life insurance packages. The Million Dollar Maximum Accidental Plan covers for up to $1,000,000, depending on the type of accident. The second plan, the Accidental Death Insurance will cover up to $100,000.
While you are still living, you can use some of the life policies to build tax-advantage cash savings that may be used for business opportunities or personal development; they may help in providing a long-term care for you or a family member; or you may supplement your pension plan;
The term life insurance is an affordable and easy solution: you should simply pick and purchase a policy in accordance with your individual needs. When selecting a term insurance, you have to consider two issues: the amount of money you need, and the period of time you need it for.
Most of the
insurance companies in Canada
offer protection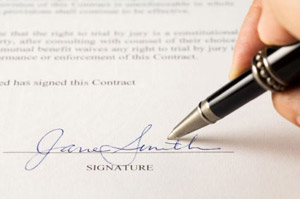 for a 10-year term, but clients may choose a larger period. The coverage of the term insurance ranges between $25,000 and $10,000,000. In addition, you may renew your policy or convert it to lifetime coverage.
Bank of Montreal
, for example, offers two types of term life insurance. The Direct Term coverage ranges between $25,000 and $5,000,000, and the offered terms are between 10 years and 85 years. Clients may choose between buying the policy by phone or online and convert it to a permanent life policy. They cannot renew it for another term without going through a medical check-up: this option is available if the client chooses the Preferred Term package.
Toronto Dominion
offers various insurance packages such as critical accident insurance, critical illness insurance, accident and sickness hospitalization insurance, and term insurance. The critical illness insurance, in the form of the Survivorís Financial Plan, gives financial support to patients who are diagnosed with cancer, stroke, and heart attack. The critical accident insurance offers financial support to individuals who survive a critical incident. The accident and sickness hospitalization insurance covers hospitalization due to both, new illness and accident. The TD Cash Plan of Toronto Dominion pays for hospitalization of two or more days that is due to illness and accidents.
Other attractive solutions such as the joint first-to-die benefit and the permanent life insurance, are offered by some insurance companies and online life insurance brokerages. They offer guaranteed acceptance, without going through a medical examination or filling in questionnaires questions.