What is the Canadian Business Immigration Program?
By definition, the
Business Immigration Program
gives a chance to foreign citizens with business or managerial experience and high net incomes to apply for a Canadian immigration visa. The program aims to increase the commercial opportunities in
Canada
by improving the access to expanding foreign markets. Persons who have experience working on these markets are welcomed in the country under this program. Business immigrants fall in three general categories: investors, entrepreneurs, and self-employed persons.
You have to support your application for the business immigration program with business or managerial certificates and net income statements. Note that the program does not exempt you from filing Citizenship and Immigration Canada application forms, as well as submitting any education-related and status documents such as passports, birth or marriage certificates,
driving licences
etc.
Once you have successfully applied for the business immigration program and settled in Canada, you may live, work or open up a business in any of the provinces and territories of the country. Entrepreneurs who wish to reside in the province of
Quebec
are required to run a business which they have established or acquired in the province.
If you are planning to move to Canada and acquire residence status as an investor, you must meet the following requirements: first, you have to declare a net worth of at least $ 800 000 CAD and be able to prove the origin of your money; you have to invest at least half of the sum in provincial or territorial investment funds over a period of five years through the agency of
Citizenship and Immigration Canada
;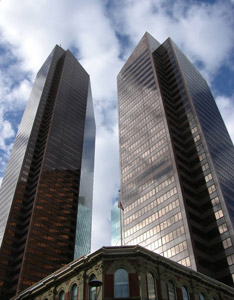 alternatively, you need to prove ownership of a portion of some Canada-based business, or produce evidence that you supervised five or more employees for a two-year period within the last 5 years.
In order to prove that your net worth is obtained by
lawful
means, you must produce a reliable third party evidence, supported with all necessary documents such as
tax returns
, pay stubs, purchase or sales records, business or real estate valuations, etc.
If you are planning to apply for Canadian immigration as an entrepreneur, you have to declare $ 300 000 CAD lawfully obtained, and you need to also produce evidence of your intention and ability to organize and manage a business enterprise in Canada. Businesses that had been operated primarily for deriving investment income (
capital gains
, dividends, and interest) do not qualify. All other business activities meet the definition of qualifying businesses. In addition, selection criteria for entrepreneurs include fluency in
English or French
, business experience,
educational
qualifications, adaptability and age of the applicant. Persons who qualify may go through simplified or regular application process.
Finally, if you are planning to apply for Canadian residence as a self-employed person, you have to declare a net worth of $ 100 000 CAD and be able to demonstrate experience and ability to run or purchase a business in the country. Before moving to Canada as a self-employed person, it will be wise to make an exploratory visit to the country, so as to get acquainted with the cultural and business environment in the area where you intend to establish yourself.