Canadian Health Insurance
You are probably aware that the
Canadian health insurance
is based on a prepaid system, with a national health insurance program which is often called "Medicare" by Canadians (and which was similar to the US system in the past). This program was established to ensure that all residents of the country had access to hospital and physician services. There are 13 interlocking
health insurance
plans that are result of the joint efforts of the federal government, the
ten provinces
and the
3 territories
– Newfoundland and Labrador, Prince Edward Island, Nova Scotia, New Brunswick, Ontario, Quebec, Saskatchewan, Alberta, Manitoba, British Columbia, Yukon, Northwest Territories, and Nunavut respectively, which comprise the publicly funded Canadian national health care system.
The Canada Health Act (also referred to as the Act or CHA) is the
federal legislation
that governs the publicly funded health care insurance. Under the Act, the administration and delivery of health care services is a responsibility of the provinces and territories, and they must be delivered in compliance with the Health Care Act. The publicly funded services, provided by the local governments, are funded by means of fiscal transfers from the federal government. Health care services include insured primary healthcare and healthcare at the hospitals. The local governments may also provide some groups of citizens with supplementary health benefits which are not covered by the Canada Health Act, such as prescription drug coverage. The health insurance ID document is called Health Card (or Care Card) and is also a provincial responsibility. It is a document issued by the local (provincial/territorial) Ministries of Health.
Beside the medicare system, there are some affordable health insurance plans such as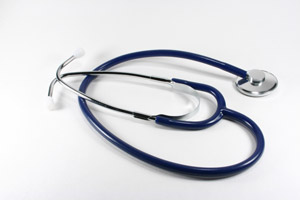 those offered by the Blue Cross of Canada® product range or the three types of health and dental insurance provided under the Canada Protection Plan™ - FLEXCARE, FollowMe, and ASSOCIATION HEALTH and DENTAL. FLEXCARE covers extended healthcare, accidental death, travel, and survivor benefits. FollowMe is intended for people who are leaving their present group health and dental plan due to layoff, retirement, or other reasons. There are four health and dental plans covering dental care, vision and hearing, medications, home support, medical appliances, hospitalization, ambulance, and other healthcare expenses. Persons should apply within 60 days after they leave their group health and dental plan. The third type, ASSOCIATION HEALTH offers dental only or health and dental coverage.
The Blue Cross® Member Plan provides all kinds of high quality, versatile travel insurances, individual health insurance, and group health insurance products, and it may also offer federal plans to veterans. At present, the various Blue Cross® Member private health insurance plans cover more than 7 million Canadians, representing 30 percent of the supplementary health and dental services on the market. The organization also praises itself for having group health insurance plans which are the specialty of their Blue Cross® portfolio.
The Canada Protection Plan™ is another health
insurance company
with versatile products in the area of individual health insurance, group health insurance, and family health insurance.