What are the Top Medical schools in Canada
In
Canada
, a
medical school
is any institution that offers a 3 or 4-year
Doctor of Medicine
(M.D. or M.D.C.M.) degree. At present, there are 17 accredited med schools, with 6 of them located in
Ontario
. The present article reviews some of the
top-ranking
ones, which regularly take the foremost places in both expert surveys and popular opinion polls.
University of Toronto Faculty of Medicine
One of Canada's most revered academic institutions, the Faculty of Medicine at the University of Toronto offers undergraduate medical education (for an M.D. degree) as well as post-M.D., Master's, Ph.D., and post-PhD fellowship programs.
Typically, the M. D. program continues for a course of 4 years – the first two years, students spend mostly on campus, attending biomedical and anatomy classes, and, during their third and fourth year, they receive hands-on specialized training in one or more of the university's affiliated hospitals and clinics.
Notable alumni and faculty members include the Nobel Prize winner Frederick Banting, who co-discovered insulin, and the professor of molecular genetics John E. Dick, who is credited with the identification of the cancer stem cell.
The contact address of the institution is:
University of Toronto Faculty of Medicine
25 King's College Circle
Toronto, ON M5S 1A1
Canada
Tel.: (416) 978-2011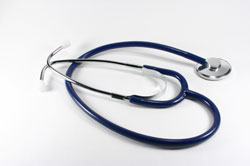 University of British Columbia Faculty of Medicine
Established in 1950, the Faculty of Medicine at the University of British Columbia is the only medical school in the province. As of 2009, the institution enlists 2 590 students who do Bachelor's and Master's degree studies in various medical specialties (e.g. Medicine, Midwifery, Physical Therapy and Medical Laboratory Science). The Faculty also offers 62 postgraduate training programs for students who have already obtained their first medical degree. It is notable that the researchers in the Faculty of Medicine have collected research funding in the amount of almost $280 million. The Canadian Institutes of Health Research is one of the largest contributors, granting more than $60 million. The most important international source ($9 million) is the USA National Institutes of Health.
Contact Address:
Faculty of Medicine
The University of British Columbia
317 - 2194 Health Sciences Mall
Vancouver, BC V6T 1Z3
Tel.: 604-822-2421
Fax: 604-822-6061
McGill University Faculty of Medicine
The first faculty of the oldest higher
education institution in Canada
, McGill University's Faculty of Medicine is one of the best med schools in the country. At present, the institution houses about 4 500 students who take graduate and undergraduate classes in General Medicine, Nursing, Physical & Occupational Therapy, and Communication Sciences and Disorders (the latter applies for graduates-only programs).
At one of the Faculty's affiliated hospitals, McGill University Health Center, is located in Canada's largest hospital-based research facility, which enlists more than 600 researchers and clinicians, as well as nearly 1 700 graduate and postdoctoral students.
Just like with the other two medical schools already mentioned, admission to the Faculty is no small feat and requires much preparation and extensive knowledge in the field. More about the particular requirements that every applicant must meet, you can find on the following address:
Faculty of Medicine
McIntyre Medical Building
3655 Promenade Sir William Osler
Montreal, Quebec H3G 1Y6
Tel.: 514-398-1768
Fax: 514-398-3595