What is the Supreme Court of Canada
The
Supreme Court of Canada
is the Canada's highest court, with its decisions binding upon all other courts within the territory of the country. This structure is positioned at the top of court hierarchy and is the final place for appeal hearings from both the federal court and the provincial courts. The Supreme Court consists of nine members: a chief justice and eight associate justices called "puisne judges". By tradition, three of the nine are from
Quebec
, three others come from
Ontario
, two elected members come from the West and one comes from Atlantic Canada. They sit for eighteen weeks, starting the first Monday in October and ending in June or July. Apart from their role within the Supreme Court, the chief justices perform one more function: he/she is also a deputy of the
Governor General
. In all cases when the Governor General is absent from the county for more than a month (or in case he or she passes away), the chief justices should meet all obligations and functions of the Governor General.
All Supreme Court judges are appointed by the governor-in-council. Since 2006, all the nominees have to appear before an all-party committee of the House of Commons and face a three-hour questioning. However, the committee has no right to veto a nominee. The final say on nominee's withdrawal belongs to the
prime minister
. The Supreme Court administration amounts to approximately 150 individuals. Each judge has three judicial assistants who carry out research assistance for a one-year period.
Law assistants
and court attendants are obliged to manage the justices' offices. The annual salary of the chief justice is about $279 000 and of a puisne justice is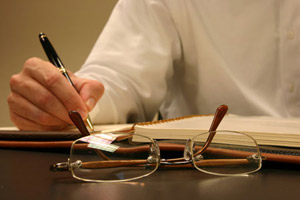 approximately $258 000.
The Supreme Court's jurisdiction spreads over all
areas of law
:
constitutional
, administrative,
criminal
and private law. The structure deals with appeals from the court of last resort, both provincial/territorial courts of appeal and the Federal Court of Appeal. The Court makes the final decisions on cases brought up from three sources: a party who wishes to appeal the decision of a lower court; cases, determined as "as of right" appeals; and references from the federal government that require the Supreme Court's opinion on problems referred to it by the governor-in-council.
The Supreme Court of Canada was founded in 1875 through an act of the Parliament. That was the third bill introduced by Canada's Parliament with the aim to establish the highest judicial institution. It was passed successfully after two preceding bills failed to gain majority approval in 1869 and 1870. From its very beginning, the Supreme Court was housed in the Railway Committee Room at the House of Commons. Seven years later, it moved to its own poky building in Bank Street in the capital. The present-day
Supreme Court building
, which is located to the west of the Parliament buildings on a steep slope above the Ottawa River, was constructed during the 1940s. It was designed by the prominent
Montreal
architect Ernest Cormier. The first case was heard in the new building in January 1946 and at present, the Supreme Court of Canada sits in the
capital city of Ottawa
.