What are the Top IT Schools in Canada
In our modern society of ever-newer technological advances, Information Technology specialists are some of the most sought-after and well-paid professionals. A degree in the field, therefore, can guarantee any graduate a bright career future and a comfortable post-university life. Although still not so well represented as traditional subjects such as
Law
,
Medicine
and
Engineering
,
Information Technology programs
can be studied at about a dozen universities and colleges in
Canada
. Three of these higher education institutions have been continuously ranked as some of the best in the country.
McGill Universityís Centre for Continuing Education
At the Centre for Continuing Education at one of the oldest and most prestigious universities in Canada, McGill University, you can obtain two degrees: a Certificate in Software Development and a Certificate in Systems Analysis and Design. The first program will give you the fundamentals of computer programming, networking, and internet technologies and is ideal for students who want to
pursue a career
as software development and maintenance specialists, network administrators or internet and web specialists.
The second certificate will provide a solid foundation in the concepts and techniques which are required for the effective design of software applications and systems. Upon completion of this program, students will be able to work as analysts within software development or IT organizations.
Contact Address:
Centre for Continuing Education
11th floor, Sherbrooke 688
Montreal, Quebec H3A 3R1
Tel.: 514-398-6200
Fax: 514-398-4448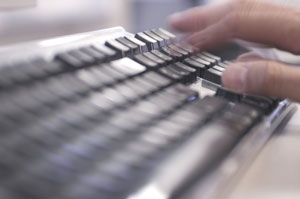 British Columbia Institute of Technology
The British Columbia Institute of Technology is a public, coeducational, polytechnic institute located in Burnaby,
British Columbia
. When the institution was founded in 1960, it had only 498 students. Nowadays, however, its enrollment has grown to 16 625 full-time and 31 599 part-time students, which is quite a telling indicator for the quality of the educational services it provides.
The Institute offers degrees in subjects as varied as Computing and Information Technology, Applied and Natural Sciences, Business and Media, and Health Sciences. The university has a staff of 500 part-time and 1,600 full-time faculty members and lecturers. Students live and study in five campuses: Burnaby, Downtown, Marine, Aerospace Technology, and Great Northern Way campuses. Ninety-eight per cent of the graduates in these programs find jobs right after they finish their studies, with the annual salary of degree holders being in the vicinity of $60,000. The starting salary for holders of diplomas and certificates is at $33,000. Most apprenticeship trainings are offered in British Columbia.
Contact Address:
3700 Willingdon Avenue
Burnaby, British Columbia, Canada
V5G 3H2
Telephone: 604-434-5734
Toll-free (Can/US): 1-866-434-1610
DeVry Institute of Technology in Calgary
The DeVry Institute of Technology in
Calgary
offers Bachelorís degrees in a number of in-demand fields, such as Business Management, Technology, Engineering Technology and Networking. Besides the traditional on-campus programs, this institution for tertiary education also offers online education to people who want to do their studies at their own pace.
The DeVry Institute has an excellent 3-year program in Computer Information Systems, which will allow you to start work as a programmer, analyst, application developer and/ or database administrator.
Contact Address:
DeVry Calgary
2700 3rd Ave. SE
Calgary, Alberta
T2A 7W4
Tel.: 403/207-3161