Canadian Insurance - Canada FAQ
The informal name for the Canadian public
health insurance
system is Medicare, or assurance-maladie in French. The system is defined within the framework of the Canada Health Act and clarified by the provincial
legislation
. Under the Health Act, all legal persons, who are permanent residents, are unrestricted to receive the corresponding "insured" services, without having to pay additional fees for healthcare services. A health card is issued to every Canadian national and Permanent Resident and the card entitles them to all basic care. These services fall under the category "medically necessary" if they are offered in a hospital. The bulk of the health spending is financed by public sources – around 70 percent, and the rest is either paid through private insurance, or in cash. Different services are paid for in different manners – payment for almost all physician services and around 90 percent of hospitalization and tests comes from public funds, but dental, vision care, infertility problems are almost exclusively paid for privately. Most services, however, are provided by private entities.
Some of the
Canadian insurance companies
, offering
life
and health insurance are The Moncton-based Assumption Life, in operation since 1903; the Desjardins Financial Security Life Assurance Company, part of the operations of the Desjardins Group, which also provides retirement plans; the AXA Group, which is a division of an international conglomerate, operating on four continents; the Great-West Life Assurance Company (dating back to 1891) is owned by the joint-stock conglomerate Great-West Lifeco and traded on the
Toronto Stock Exchange
. The Great-West Life Assurance Company also owns the historic Canada Life Financial, based in
Toronto
.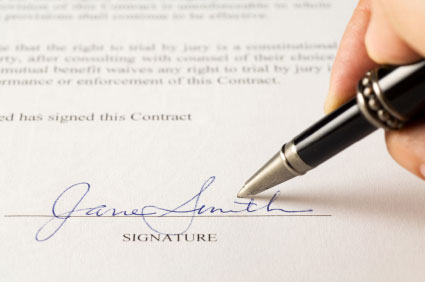 Some of the dental plans in
Canada
are Dental Plan Ontario, Dental Plan Alberta, XQ Star Dental Plan Canada, etc. In general, the policy holder of dental insurance pays a premium for specified period against which the insurer is obliged to reimburse all expenses for the patient's dental treatment. Unlike healthcare which is a responsibility of the government, dental treatment is not covered by a public health insurance system. The basic dental insurance policy in Canada covers: dental examinations, fillings, extractions, gum treatment, X-rays, crowns, and dentures. Individual dental plans may be extended to include family members. More comprehensive packages also include orthodontic surgeries,
teeth whitening
, dental straightening, and oral prosthetics. Naturally, the premium for such coverage is higher. Another option is to purchase a group policy which covers a number of persons employed in a particular company or organization. The group insurance policy offers more benefits than an individual basic plan at a lower premium. The government offers a tax waver for expenditures on insurance premiums.
Public
car insurance
in Canada is provided by only a few provinces –
British Columbia
,
Quebec
,
Manitoba
and
Saskatchewan
, whereas the rest offer private insurance plans. Basic insurance is obligatory in the country, and each province's government decides on the minimum benefits, included in the car insurance package, and on what could be left out as options for those preferring additional coverage. Newfoundland and Labrador are the only provinces which do not require accident benefits coverage. This practice is a part of the widespread no-fault insurance, provided to victims of accidents. The term refers to a contract, under which the insurance company indemnifies the victim, regardless of their fault. No-fault insurance is popular in the United States and Canada , where victims are compensated without having to prove that they are not responsible for the incident generating the loss. They cannot look for other paths of reimbursement, like going through the courts to get recovery from other parties. In most cases, coverage for damage on the driver's vehicle is not mandatory, but one exception is Saskatchewan, where collision coverage is included in the basic insurance.
More Canadian Insurance articles
How does the deposit insurance in Canada work?
Insurance Companies in Canada
Canadian Health Insurance
Canadian Life Insurance
Canadian Car Insurance
Canadian Home Insurance
Canadian Mortgage Insurance
Canadian Business Insurance
Canadian Liability Insurance
Canadian Travel Insurance
What is a Canadian Insurance Policy?
What is a Canadian Insurance Claim?
How to Get Car Insurance that Saves You Money
Insurance Policies That Canadians Benefit from
Insurance to Help Your Injured or Sick Pet Friend
Insurance Policies Offered by Canadian Providers