Canadian Education - Canada FAQ
In Canada,
education
is a
provincial
and
territorial
responsibility. The education system of each province is regulated by the provincial governments via the department of education. The department controls smaller bodies based on school districts called 'boards of education' which oversee the separate schools. Regardless of the differences between the educational systems of the 10 provinces and three territories, the quality and standards observed are equally high throughout the country and education is of great worth to
Canadians
.
In general, education in Canada comprises of three levels: primary, secondary and post-secondary. Children typically enter kindergarten (or its equivalent) at the age of 5 or 6 but there are significant differences between provinces. For instance, the kindergartens in
Ontario
are two-leveled while kindergartens are not a part of the
Prince Edward Island's
educational system. In some of the provinces, primary school includes grades 1 (6 and 7 years of age) through 6, followed by 2-year middle school or junior high school. In other provinces, primary education covers up to grade 8.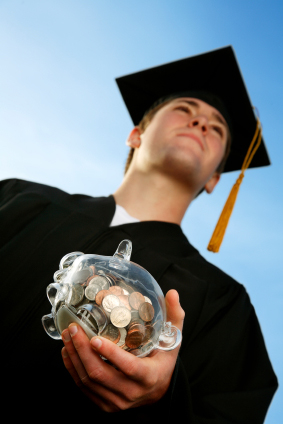 Secondary school, widely known as high school, usually includes grades 9 to 11 or 12. However, in the province of
Quebec
, this level covers grades 9 through 11, and then students attend CEGEP (College of General and Vocational Education) for two years of general or three years of technical education before attending
university
. Education is compulsory up to the age of 16 or 18 (in Ontario and
New Brunswick
). Canadian students have about 190 school days in the year, which generally starts in September and finishes in June.
Post-secondary institutions include: community college, vocational schools, grad school and university establishments. Most of them - universities in particular - grant academic credentials, such as diplomas and degrees (bachelor's, master's or doctorate). The rest grant diplomas and certificates. However, there are colleges which grant art degrees that are equivalent to those obtained from the universities. The Royal Military College of Canada is a federal institution and a full degree-granting university.
The Canadian education system comprises of both public and private schools. All public schools are funded by the government and attendance is free. The students in private schools have to pay tuition. Most students go to public schools while those attending private institutions are approximately 8 percent. A large number of private schools are religious institutions. They are given some funding but not as much as the public schools. However, Ontario is an exception as the Catholic schools are entirely publicly funded while other religious schools do not receive assistance.
There are few private universities in Canada; most of the universities are publicly funded. The public opinion in the country is still polarized on the debate whether to permit private universities into the Canadian education market or not.
Canada spends approximately 7 percent of its GDP on education. One in ten
Canadian citizens
does not have a high school diploma, while one out of seven has obtained a university degree.
More Canadian Education articles
What are the Top 5 universities in Canada?
Registered Education Savings Plan (RESP)
What are the Top Medical schools in Canada
What are the Top Law schools in Canada
What are the Top IT Schools in Canada
What are the Top Engineering schools in Canada
What are the Top Business schools in Canada
How to Extend a Student Visa for Canada
Ways to Apply for a Scholarship in Canada
Types of Schools in Canada and Benefits They Offer
Alternative Education for Non-traditional Students in Canada
Clubs, Extracurricular, and After-school Activities in Canada