What is the Department of Justice
The
Department of Justice
performs various functions within the federal government. It is responsible for supervising all matters related to the judicial administration within the federal domain; this federal structure also assists the state's government in developing policy, as well as in drafting bills for the Parliament and improving
laws
. Being the major government's legal advisor, the Department of Justice also delivers a wide range of high-quality legal services and support to government departments and agencies, representing the Canadian Government in court. Last but not least, the Department works to ensure that the Canadian judicial system is fair, efficient, and accessible.
Officially, the Department of Justice dates back to May 1868 when the Department of Justice Act was passed. However, the structure of the Department already existed, and the Act formally recognized it. This document also determined the functions of the Minister of Justice and the
Attorney General
. The Department started its work only with seven employees: two barristers-at-law, a copy clerk, a clerk and shorthand writer, a clerk articling under
Macdonald
, and two messengers.
Today, the Department of Justice is a medium-sized department with about 4500 employees. Half of them are
lawyers
while the rest are professionals, such as researchers, social scientists, communication experts, computer and administrative services personnel, and financial clerks.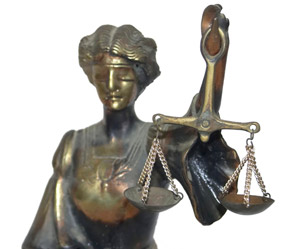 However, the Department is headed by the Deputy Minister who manages the work and is the main link between the administrative and political functions of the government. Just like the Minister of Justice, who fulfils the role of the Attorney General of the state, the Deputy Minister of Justice is the Deputy Attorney General.
The legal services provided by the Department of Justice, as well as its structure, are based on six portfolios: Government-at-large and Justice, Business and Regulatory Law, Central Agencies, Aboriginal Affairs, Citizenship and Public Safety and
Tax Law
. The services are delivered through an efficient network of departmental legal services units, six regional offices and relevant branches within the Department of Justice. The Department also works well and tries to maintain perfect working relationships with various international institutions and local non-governmental organizations.
In order to achieve its main goals, the Department of Justice develops and implements a number of programs and strategies. For example, the Department delivers ongoing funding to help youth justice services. The funding is directed to
provinces
and
territories
as they are responsible for providing this type of services. The Intensive Rehabilitative Custody and Supervision program is another major initiative of the Department. It delivers funding to the territories and provinces in order to ensure that judicial institutions have the necessary resources for the treatment of serious youth violence due to mental health issues.
The Programs Branch to the Department of Justice implements various programs, supporting projects in the form of contributions and grants to community members, non-government organizations, and governments. This funding is secured to improve the working of the justice system. In addition, the Branch contributes funding through various funding arrangements with the territories and provinces, supporting the delivery of justice related services.