How to Obtain a Work Permit in Canada
Canada welcomes approximately 150,000 foreign nationals each year, who help the business deal with skill shortages and increase the flexibility of the job market. Persons who intend to work temporarily in
Canada
need a
work permit
. Those who plan to work in
Quebec
have to obtain a certificat d'acceptation du Quebec.
When moving to Canada, foreign nationals have to find a legal form of
employment
, unless they are wealthy. There are several options to obtain a work permit and practice your profession legally in Canada. First, if your company operates a branch or office in Canada, you can apply through your
employer
who will handle the paperwork for your work visa. In this case, obtaining a work permit is as
finding a job
and transferring to Canada. This scenario is the best because the employer sponsors your stay in the country, taking care of all fees.
If your employer doesn't have offices in Canada, you have to deal with the task on your own. Keep in mind that you must meet a number of requirements before you are granted a work permit. You might not receive a work permit if the job position you have in mind can be easily filled by a
Canadian citizen
or resident. It is a good idea to check what are the skill shortages in the period you plan to apply. You will get a fairly good idea of your chances to obtain a work permit.
In order to get the desired permit, you may find a company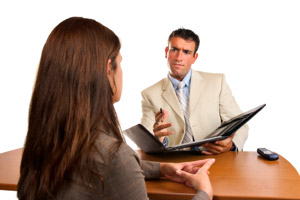 in Canada who is wiling to offer you employment directly. Getting a job offer is one of the easiest ways to transfer to Canada. Upon receiving an offer for employment, you have to get in touch with Human Resource and Skills Development Canada.
HRSDC
will look at the offer to make sure it is legitimate. They will also assess your skills and qualifications against the position, making sure that your transfer is in the best inerest of the country. In case of skill shortage for the particular position, there is a high chance they will approve your application. Keep in mind that they will first check if qualified Canadian Citizens are also applying for the same position. If all conditions are met, you will be granted a work permit.
Foreign nationals with certain occupations have an added advantage because of the fairly constant need of qualified workers in some economic spheres. For instance, citizens of
NAFTA
who are investors, traders, and professionals are not required to apply through the HRSDC. Other categories include intra-company transferees, entrepreneurs, exchange teachers and lecturers, persons who participate in youth exchange programs, foreign students who study in Canada and have to work and fulfill co-op placement, common-law partners and spouses of foreign students from certain countries, post-doctoral fellows, individuals who undertake religious or charitable work in Canada, as well as certain groups of people in need to support themselves while in Canada (e.g.
refugees
waiting the assessment of their application for refugee status). Individuals who are granted permanent residence don't apply through the Human Resource and Development Canada.