What are the Biggest Employers in Canada
The largest employer in Canada is the
retail sector
, which employs about 12 percent of the country's workforce. The business, healthcare, and education sectors also employ a substantial percentage of the workforce.
Among the biggest Canadian employers are Shell Canada, Imperial Oil, Air Canada, ICAO, and Enbridge Inc. Shell Canada is among the top 100 employers as of 2011. The company offers employment opportunities in different areas, including commerce, technical, and operations and maintenance. Shell employs persons with geotechnical skills, engineering experience, and expertise in supporting business-critical decisions for offshore and onshore gas and oil refineries, production facilities, and chemical sites. The company provides a range of specialist jobs in the areas of asset maintenance engineering, mining engineering, discipline engineering, and others.
Air Canada
is also among the biggest employers in the country, and it is the largest Canadian airline. Air Canada is a recipient of a number of industry awards, including the Skytrax World Airline awards. The company employs flight attendants, customer service representatives, pilots, aircraft maintenance technicians, and other specialists.
Imperial Oil is another major employer and a leader in the petroleum industry. The company employs new graduates, university students, and experienced technicians, aiming to employ and retain qualified professionals with different areas of expertise. Imperial Oil employs mining engineers, surface land agents, manufacturing operators, and other types of specialists. The company's employees work as field operators, plant operators, control room operators, lab technologists, etc.
Enbridge operates 3 main businesses – distribution and transportation of natural gas, crude oil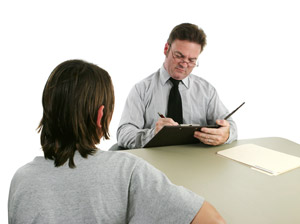 pipelines, and renewable energy. The company's employees work to deliver natural gas, crude oil for trucks, buses, and cars, and green energy. Enbridge employs persons with diverse professional development experiences, including project analysts, environment coordinators, project directors, field trainers, safety coordinators, and many others.
Generally, a number of major employers with international presence operate in different industrial sectors, including plastics, aerospace and defence, food processing, environmental technologies, etc. Major companies in the medical devices industry produce healthcare products, dental materials, diagnostic devices, etc. Among the major employers are St. Jude Medical, Smith & Nephew, and Siemens AG. Key global players have opened production facilities in Canada, including GE Healthcare, Sorin Group, and Johnson & Johnson Services.
The top employers in the plastics industry produce metals, glass, stone, fibres, machinery and equipment, etc. Global leaders such as Nova Chemicals and Dow Chemicals already have operations and production facilities in Alberta.
Major
employers
in the biopharmaceutical industry also have distribution centres, plants, and R&D facilities in Canada. Among them are Abbott Point-of-Care, GlaxoSmithKline, Schering-Plough, and others. The software industry is yet another employer with a number of major technology strengths, including tracking and sensors, mobile authentication, cryptography and encryption, cyber security, etc. Leading multinational companies that develop software products and data protection solutions have chosen to locate their manufacturing facilities in Canada. Among the leaders and big employers in this field are EMC Corporation, Cisco Systems, CA Technologies, and many others. There are Canadian e-security companies on the market as well, including Certicom and Radialpoint. All
Major banks in Canada
, Air Canada, ICAO, Bombardie,
Bell Canada
, GE, Imperial Oil, EnCana, Shell Canada, Suncor Energy, TransCanada, IBM, Telus, Ernst & Young LLP, KPMG, Enbridge Inc,
Major Insurance Companies
. For complete list visit:
http://www.canadastop100.com/national/
.