The New Super Visa for Multiple Entries and Longer Stays
The new super visa is intended for grandparents and parents of permanent residents and citizens who would like to visit Canada. Visitors are allowed to remain in the country for a period of 2 years without having to apply for a new
visa
.
Eligibility Requirements

Only genuine visitors are granted visas, along with their common-law partner or spouse. Factors such as invitation, financial circumstances, and family situation are also taken into account. The political situation and state of economy of the country of origin as well as the purpose of the visit are other factors.
The Application Process
You should fill in the application for temporary resident visa and provide information such as your country of residence, citizenship, previous countries of residence, and common-law partner or spouse (marital status). Other details to fill in include your passport number, expiry and issue date, country of issue, as well as residential and mailing status. In addition to personal details, applicants are asked to provide details regarding their visit to Canada. They are asked to indicate the planned length of stay, the purpose of the visit, relationship to the person visited, and the funds available. Applicants should indicate their level of education, i.e. high school, college, or university, along with the name of the institution, period of attendance, address, and field of study. Applicants also give information such as their background and employment details. They should give details about their employer, occupation, and employment during the last 10 years, along with their present employer and occupation. Health information is also required, for example, whether the applicant has had tuberculosis or a medical disorder that requires social and healthcare services. Applicants should indicate whether they have been convicted, charged, or arrested for a criminal offence.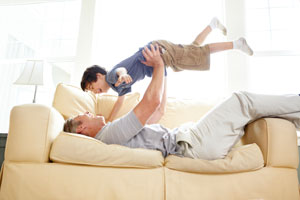 Citizens of countries such as the Democratic Republic of Congo, Albania, Iran, Egypt, the Palestinian Authority, and other states (27 in total) are required to present their biometrics when applying for a visitor visa.
After Applying
The processing times vary, but it generally takes a couple of weeks. Applicants should have a valid identity card, passport, or another travel document. In some cases, medical exams may be required before entry permission is granted. This can take a couple of weeks. Health exams are done to ensure that the health of Canadians is protected, thus limiting the strain on the country's healthcare system. Medical exams are required when applicants intend to immigrate or visit, work temporarily, or study in Canada. Only approved physicians are allowed to conduct medical exams. Security and criminal checks are also required in some cases. Once the application has been processed and approved, the authorities issue a letter to be presented to the respective border agency.
It is also possible to extend your visa. For this purpose, you should apply 1 month before the old visa has expired. There are different requirements for persons who wish to change their status (e.g. from visitor to permanent resident).
Differences between the Regular and Super Visa
The main difference between both types of visas is the length of stay permitted. Regular visa holders are allowed to remain in the country for a period of 6 months while those who take advantage of the new opportunity are allowed multiple entries, with a maximum length of stay of 24 months. This is very convenient because you apply only once which saves money on fees. It is a multiple-entry visa that is granted to applicants who have ties. Persons who have a family, financial assets, real estate property, and a stable job usually qualify provided that they are in good health. Applicants also need to provide proof of medical insurance coverage for one year with a Canadian insurance company.