How to File for a Divorce in Canada
To
file for a divorce in Canada
, you must show that your marriage is not working. The law postulates that a marriage is broken down in any of the following three cases:
• The spouses have lived apart or separate for at least 12 months with the idea that their marriage is over.
• A spouse has committed adultery and the other one has not forgiven him or her.
• A spouse has been mentally or physically cruel to the other one, and the victim has not forgiven him/her.
The first type of divorce is a no-fault divorce and this is the most preferable type. It is important to know that 'living separate and apart' does not necessary mean occupying different homes. So, you can share one and the same house but you cannot share any activities such as eating, sleeping and visiting public places together. In case of a for-fault divorce (a divorce because of adultery or cruelty), a one-year separation period is not necessary; however, you or your spouse must prove the act of adultery or one of physical and/or mental violence.
Who can apply for a divorce in Canada?
You have to meet the following general conditions before filing for a divorce in
Canada
: you are legally married; either or both of you must be residing for at least one year in the territory or province where you will apply for divorce; you intend to leave your spouse or you have already left him/her and do not consider getting back.
Note that Canadian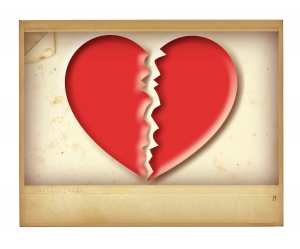 citizenship is not necessary to apply for a divorce in Canada.
What kinds of divorce exist in Canada?
Divorces in Canada can be either contested or uncontested. The first type occurs when the spouses cannot agree on various issues regarding, for example, children, their residential schedule, their support, etc. As a result, the matter will be settled at court. This type of divorces requires an application filed by each of the spouses. However, at any time you can reach an agreement with your spouse with the help of
lawyers
or a mediator. If the spouses agree on all terms of the divorce, they have an uncontested divorce. In such cases, only one application is required and most provincial court officials process the divorce in the absence of the spouses.
How to file for a divorce in Canada?
Step 1
– Fill Divorce Application
Take the divorce application for your province or territory and fill out the form. You can obtain forms from a government or private bookstore, court office,
family law
information center or via internet.
Step 2
– Determine Divorce type
Determine the type of your divorce: whether it is a no-fault or a for-fault divorce and whether it is a contested or uncontested one. Specify the type on the application form.
Step 3
– Specify Parenting Agreement
If your divorce is uncontested and you have a child, you have to describe the parenting agreement in the application form.
Step 4
– File Forms
File the application form at the court in the province where either or both of you have lived in over the last 12 months.