Legislation in Canada
The
legal system of Canada
functions on the basis of written
laws
that are enacted by the Parliament. The legislative structure of the government introduces bills or draft legislation which requires the consent of the Senate, House of Commons, and the Crown in order to be enacted as a piece of legislation.
To begin with, Canada's legislation is divided into several important sections:
Constitutional Law
, laws regarding human rights, litigation and court procedures, electoral legislation, public and
criminal law
,
civil law
, and laws that regulate commercial activities, business entities and the labour market. Other major areas of law are public healthcare legislation, mining law, laws on
insurance
and
taxation
,
banking regulations
, laws regulating public communications and mass media, legislation regarding environmental protection, intellectual property law, laws on agriculture and construction, the state administration code and, last but not least, laws regulating electronic commerce.
The first Constitution Act of 1867 stated the desire of
Canada
,
Nova Scotia
and
New Brunswick
, at that time still independent provinces, to be united into one dominion under the jurisdiction of the United Kingdom. The Constitutional Act of 1982 established the
Canadian Charter of Rights and Freedoms
which guaranteed and protected the rights of
Canada's citizens
and permanent residents.
The Canadian Human Rights Act rules out any discrimination on the grounds of race, sex, origin, religion, marital or family status, sexual orientation, disability or pardoned conviction.
The Federal Court of Canada is by far the most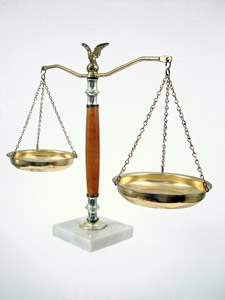 important legal text in the litigation and court procedure section, as it sets the backbone of the whole judicial and court apparatus that functions in the country. The Federal Court regulates the appointment and tenure of the magistrates.
The organization of general and local elections in Canada is regulated by the Canada Elections Act of 2000. This piece of legislation also establishes the terms and requirements, under which Canadian citizens and permanent residents may go to the polling stations and cast their vote for local or federal governors.
The public law section of the Canadian legal system includes some of the following acts: Canada Citizenship Act,
Immigration and Refugee Protection Act
, Canada Referendum Act, Statistics Act, as well as acts regulating the
education system in Canada
(the functions of schools,
universities
and other educational establishments), and the organization of lottery and other games of fortune in the country.
The criminal laws in Canada outline the main categories of felonies and the respective types of punishment for each particular offence. Crime-related legislation regulates the functions and responsibilities of the law enforcercement structures and agencies. They also provide correctional measures for juvenile delinquents and regulate the functions and status of the correctional facilities in Canada.
The civil law section includes laws on adoption and appropriation, legislation that regulates
divorce
, marriage and changes of name, as well as some provincial laws.
The commercial law regulates the consumer protection in Canada and establishes the terms and conditions for the sale of various goods, including foods, alcoholic and non-alcoholic beverages and tobacco products.