Canadian Provinces and Territories That Attract the Most Job Seekers
Some Canadian provinces and territories attract more job seekers and skilled immigrants than others. Montreal and the GTA, for example, attract a large number of newcomers to Canada with figures on the rise in the Prairies, British Columbia, and Alberta.
Alberta continues to attract job seekers from other provinces and territories. The province attracts the most job seekers because of its booming economy. Alberta's GDP grew by close to 4 percent during 2013 alone. Its population grew by over 13,000 interprovincial migrants and more than 12,500 newcomers during the 2nd quarter of 2014 alone. Alberta also has one of the lowest unemployment rates after Yukon and Saskatchewan. Provinces and territories with high employment rates include Nunavut, Prince Edward Island, New Brunswick, and Newfoundland and Labrador. Alberta, on the other hand, is expected to face a labor shortage by 2019. Businesses will be hiring close to 80,000 workers over the next five years. Businesses operate in different economic sectors, including financial services, construction and engineering, building products, defense, and communication and information technologies. Other companies specialize in biochemicals and petrochemicals, oil and gas, logistics, refining, and industrial manufacturing. The province has proven oil reserves of around 170 million barrels. This means that Alberta's oil reserves constitute 13 percent of the world's reserves. In comparison, Iran has proven reserves of 155 million barrels and Iraq – 141 barrels. Alberta comes third after Venezuela and Saudi Arabia, which have reserves of 298 and 265 barrels, respectively.
Other Provinces
Other provinces with a fast growing population are Manitoba and Saskatchewan. Manitoba's population growth, for example, is higher than the national average. Its population grew by over 110,000 residents during the last decade. The province has a strong and healthy economy, and many businesses operate in economic sectors such as natural gas and electricity, logistics and transportation, petroleum and mining, and media and communications technologies. Companies also operate in sectors such as vehicle manufacturing, building products, food processing, aerospace, and retail services. Saskatchewan has one of the lowest unemployment rates. The unemployment rate in 2014 is 2.9 percent which is close to full employment. Its population growth outpaces that of many Canadian provinces.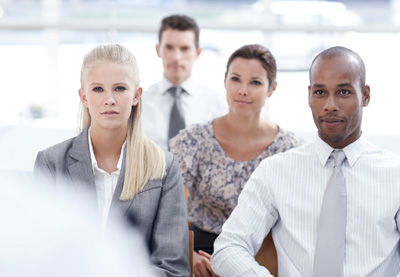 One of the reasons lies in its strong economy. Its GDP is higher compared to other provinces and the national average although experts warn that manufacturing is already lagging behind. Businesses mainly operate in sectors such as construction, mineral production, electrical energy, oil and gas, and uranium processing.
Related Articles:
Province of Alberta
Province of Ontario
Yukon Territory

Trending Jobs and Employment Opportunities for Immigrants
While many businesses operate in goods-producing sectors of the economy, farms raise livestock and grow crops such as canola and grains. The province relies on resources such as wood, potash, oil, and livestock. This is where some 44 percent of Canada's cultivated farmland is located. Farmers grow crops such as oat, barley, malting barley, rye, and winter wheat. Farmers also grow oilseed and pulse crops such as faba and dry beans, sunflower, canola, and mustard. Specialty crops include canary seed, fenugreek, coriander, caraway, and buckwheat.
Economic Growth and the Worst and Best Provinces and Territories to Live
Newfoundland and Labrador have one of the highest unemployment rates in Canada. At the same time, a survey shows that Port Alberni, Vancouver Island is the worst place to live according to respondents. St. Albert, Alberta and the Edmonton Suburb more specifically tops the list based on factors such as crime rate, weather conditions, real estate prices, household income, and unemployment. Other cities and places that top the list include Burlington and Ottawa in Ontario, Edmonton in Alberta, Regina in Saskatchewan, and Calgary in Alberta. The worst places to live include Lachute in Quebec, Prince Rupert in British Columbia, Midland in Ontario, and New Glasgow in Nova Scotia. In terms of economic strength, mining, gas, and oil fare better than other manufacturing sectors. Yukon has the fastest growing economy while the Northwest Territories are at the bottom of the list. Nunavut, Newfoundland, British Columbia, Alberta, and Saskatchewan also top the list. The worst faring economies are Prince Edward Island, Quebec, Ontario, Nova Scotia, and New Brunswick. Many job seekers from New Brunswick, Prince Edward Island, and Nova Scotia move to Alberta and Ontario. Job seekers from Newfoundland and Labrador are more likely to move to New Brunswick. Residents of Ontario are looking for work in Alberta. However, the majority of residents are looking for employment opportunities in Ontario despite the fact that new jobs are created at a slow pace.