What are Canadian Natural Gas Stocks
One of the reasons to invest in
natural gas stocks
is that natural gas is still considered to be the cleanest and most eco-friendly energy source. Thus, buying such stocks is a logical option if contemplating investments in alternative
energy mutual funds
. Of course, there is some risk involved, primarily because the supply and demand of natural gas depends very much on the prices and industry growth of other alternative energy resources, such as solar, wind and biomass energy. At the same time, it has a comparative disadvantage of being non-renewable source. Natural gas prices in
Canada
saw record low values, especially in 2009 when they dropped under $3. However, investing in Canadian natural gas stock still pays-off.
The largest player among the Canadian companies, paying off dividends on investment in natural gas is Encana, which has recently separated its
oil
and gas divisions. The oil part, Cenovus Energy, is functioning on a smaller scale and has raised the appetite for a possible US take-over. Buying
Encana gas stocks
(it pays a 2.7 percent dividend) is a secure investment, since the company is as blue chip as an energy company in Canada can get. You could get a 1.3 percent dividend deal if you choose to
buy stocks
from
Talisman Energy
, which is run by a new management and has improved notably in the last 2 years. Among the companies that do not pay dividends are
Birchcliff Energy, Nuvista Energy, and TriStar Oil & Gas
. The latter merged with
Petrobank Energy and Resources
Ltd's Canadian Business Unit to form the current
PetroBakken Energy Ltd
, headquartered in
Calgary
,
province of Alberta
.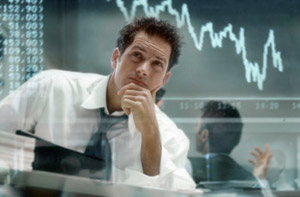 Another opportunity, very profitable up till 2011, is investing individually through a trust vehicle. However, relevant legislation states that after 2011, these will turn into corporation bodies with distributions transforming into dividends and laden with the respective taxation. Until this change comes into effect, such an investment would pay a stable monthly income. A popular trust at the moment is
Daylight Resources
(it pays 11.5 percent distribution), which benefited greatly from the negligible surge in prices at the beginning of 2009. A trust, entirely dealing with natural gas production is
Paramount
, which also pays a 11.5 percent distribution. Other favourites of the financial analysts include
Bonavista Energy
(9.4 percent distribution),
Progress Energy, Penn West Resources
, etc. In general, it is wise to invest in bigger royalty trusts and companies because they dispose of sufficient capital to withstand tough times. Moreover, larger corporate entities have capital to buy smaller and weaker entities.
The most acclaimed Natural Gas ETF is the Claymore Natural Gas
Commodity
, which offers an easy entrance in the stock market without actually being involved in exploration, operations and management risks. Another similar option is Horizons BetaPro ETFs. Besides the basic Winter-Term NYMEX Natural Gas ETF, Horizons BetaPro offers the so-called leveraged ETFs - the NYMEX Natural Gas Bull Plus ETF and the NYMEX Natural Gas Bear Plus ETF - targeted at more specialized investors.