What are Canadian Oil Stocks
Investment decisions depend on a number of variables and in the case of oil stocks, one of the crucial determinants is safety. Thus, since the United States imports oil mainly from
Canada
, it is worth considering an investment in
Canadian oil stocks
. The approximate amount of Canada-imported oil to the United States is 2 million barrels a day, much more than from anywhere else in the world. Also, the country is considered a safe haven for oil investment, due to its stable political system, where a dictator taking over, for example, does not threaten your assets.
To invest in Canadian oil stocks, you can choose different approaches. One of them is opting for
mutual funds
, which deal exclusively with this type of
investment
; another option is to put your money in an oil
trust fund
. Such trust funds are an arm of oil companies, established to throw off dividend on a monthly basis. Yields from this type of investment reach around 3-7 percent on the average, but it could surpass 10 percent in more propitious circumstances. However, you have to look for a stable, reliable company even if it will not pay off the highest yield.
For example, one suitable option is an
exchange trade fund
, consisting of several of the oil income funds. As an exchange-traded product, it is more tax efficient than the mutual funds. This option is a product of iShares and represents an effective mixed financial medium, taking advantage of the combined benefits in opting for
stocks
, mutual funds or index investing. The iShares ETF distributes 65 percent of its assets to energy trusts and pays a quarterly dividend.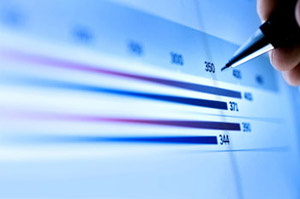 If you prefer to invest in individual stocks, a suitable choice is
Suncor
, which is a leading Canadian oil company. Its assets are traded both on the
Toronto
and the New York Stock Exchange (ticker: SU). Since it is an integrated energy institution, Suncor also invests in the oil sands fields and in gas production. The company is also engaged in the exploration and
production of natural gas
. Another Canadian oil stock, traded on the New York Stock Exchange, is
EnCana
(ticker: ECA, market cap: $45.4 billion, yield: 2.8 percent), which owns an oil field in North America and has been known to focus on unconventional oil and gas.
Imperial Oil
(market cap: $35.1 billion, yield: 1.0 percent) is also a major player, but its dividends have been very scanty lately. The best record for 2009 and the beginning of 2010, however, goes to
Crescent Point Energy
(market cap: $5.7 billion, yield: 7.8 percent). The company boasts the steadiest growth spread over the last decade and possesses the most promising fields – those in
Saskatchewan
. All of the above are mature producers and pay dividends. Other companies the potential investor might look into are
Admiral Bay Resources, Bankers Petroleum Ltd, Canadian Natural Resources Ltd, Open Range Energy Corp, Petro Canada, and Paramount Energy Trust Units
, among others.