What is the role of the Attorney General of Canada
The
Attorney General of Canada
is the highest-ranking prosecuting officer in
Canada
. On the federal level, the Attorney General is also the Minister of Justice. In some of the Canada's provinces, the attorney general's office conducts the functions of the Solicitor General's office as well; but in other
provinces
, they are separated and each of them performs different responsibilities.
The post exists since 1867 when the Attorney General of Canada replaced the Attorney General of Canada East and the Attorney General of Canada West. Currently, the Attorney General meets the support and assistance of the
Department of Justice of Canada
both in terms of the ongoing government's initiatives as well as toward the development of new or additional services and programs for the Canadian residents.
Being the chief law officer of the Executive Council, the Attorney General is obliged to see that the public affairs are administered in accordance with the
legal regulations in the country
. In other words, his or her duties have been referred to as "judicial-like" and as the "guardian of the rule of law". The rule of law safeguards individuals, society at large, and the personal liberties of citizens against any arbitrary measures. So, the Attorney General advises the Cabinet in order to ensure that the Cabinet's actions are legal and
constitutionally
valid and that the rule of law is maintained. This type of legal advice, provided by the Attorney General, differs significantly from the Attorney's General policy advice; while the latter could be disregarded, the former should not.
The Attorney General is also responsible for all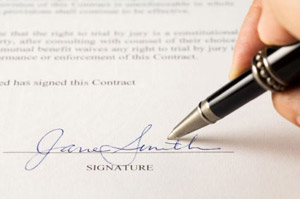 criminal prosecutions in the country. However, some prosecutions are conducted by the provincial Attorney General authorities under the Canadian Criminal Code. The Attorney General may provide the police with some legal advice but should never cause charges to be laid – the ultimate decision is in the hands of the police authorities. The Attorney General has to fulfil his or her criminal prosecution duties independently of any political or government pressure. These duties require fairness of the presentation of cases and does not necessarily result in a conviction. This is a basic
criminal law
precept which is not well-understood at times or perceived as just. The office of the Attorney General operates under the 1867 Constitution Act which postulates that provincial legislatures have authority over the administration of justice. The provincial Attorney General may be designated as such or as a minister of justice for the particular province. In some provinces, the post may combine both functions.
The Attorney General has a number of litigation responsibilities as well. They are based on the so called "Crown's parens patriae authority". Performing these responsibilities, the Attorney General litigates cases that directly affect the government or government's agencies, as well as all cases that are of public interest. The Attorney General's litigation duties are regarded as a constitutional responsibility which include protection of the public interest and public rights in the country.
Another fundamental obligation of the Attorney General of Canada is his responsibility for the administering of the
court system
in the province. This sometimes is a very delicate and sensitive matter; so, regarding the principles of judicial independence is of critical importance.