How to Become a Lawyer in Canada
If you have already decided to dedicate your time and efforts to studying and practicing
law in Canada
, you must know that being a
lawyer
is more of a vocation than mere profession. There are some milestones on your way to the challenging but, no doubt, rewarding career of a man of law. In general terms, you must first obtain a law degree, preferably from some of the prestigious
law schools in the country
, and then meet the
educational
and training criteria for admission to a law society.
Getting a Law Degree
Getting a law degree is a process, and its successful implementation requires patience and perseverance. While there are no specific requirements as to the classes you should take during your undergraduate study, it will be a good idea if you take those that contribute to your critical reasoning, logical thinking, and writing skills. Having completed your undergraduate studies successfully, you have to now apply for admission at some of Canada's most prestigious law schools such as the Faculty of Law at the University of Toronto, the Law Faculty of the McGill University or the Osgoode Hall Law School with the York University. You have to bear in mind that law schools judge applicants on the strength of their undergraduate academic record, so it is best to complete a three-year course of undergraduate studies before applying for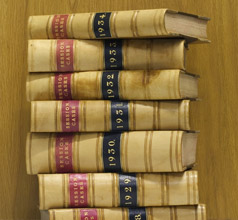 admission to a law school. In addition, admission boards take into consideration the applicants' involvement in extracurricular activities such as participation in a chess club, sports or helping a charitable organization. The standard law school admission test in
Canada
is called LSAT and it is designed to measure the applicants' reading and verbal reasoning skills. Most law schools in the country grant their graduates a degree after three years of back-breaking reading and excruciating exams.
As to the organization of Canada's legal system, it has two main streams – the common law, which has its roots in the British legal tradition and is applicable in all provinces and territories except for
Quebec
, and
civil law
that is based on the French legal traditions and is used in
Quebec
.
If getting a law degree is the halfway mark on your path to a successful
career as a lawyer
, admission to a law society is the next important step you have to make. This is necessary in order to obtain a license to practice law in the country, as law societies are Canada's regulatory authorities governing the legal profession. First, you have to apply for admission in the law society of the
province
or
territory
where you want to open your law firm. In order to be admitted to the bar, you must prove to its members that you will be an honest and dedicated lawyer, practicing the profession in good faith and with all the responsibilities ensuing from it. As a next step, you have to complete an apprenticeship program and attend a professional legal training course. Finally, you must pass your licensing exams and you are ready to join the ranks of the legal profession in Canada.
Specializations and Areas
Students of law can choose from different areas and specializations, including personal injury, tax, real estate, bankruptcy, family law, and many others. Practicing family law, for example, has advantages and disadvantages. Lawyers have the chance to participate in settlement and case conferences and to appear in court. They should be familiar with different areas and aspects such as trusts, estate and pension law, tax law, and many others. On the downside, family law is a field that puts a lot of stress on attorneys. Immigration law is another area to consider, with its pros and cons. Attorneys are often in the position of acting as social workers when dealing with immigrants and their status. This area is a good choice for people who like to communicate and deal with cases that have a humanitarian element to them.
Lawyers-to-be can also choose from other areas such as criminal, civil rights, employment and labour, and education law. Employment and education law is for students who are interested in topics and issues such as unlawful termination of employment contracts (full- and part-time), maternity and parenting issues, wage disputes, illness and holidays, and others. Those who are still wondering but are interested in issues such as tuition fraud, special education, and educational policies may want to specialize in education law. The choice of area determines to some extent whether the lawyer will work for a large corporation or law firm, government agency, or small firm. Compensation is one of the major advantages in large companies. Lawyers enjoy many benefits (i.e. seats at sporting and other events) and are usually compensated at the high end. A diverse client base is another advantage.